ASTM B572 Hastelloy Fasteners, Hastelloy X hex cap screw, Hastelloy Alloy High Tensile Fasteners, Hastelloy X Nuts, Hastelloy Alloy X flat washer Supplier & Exporter
Asiad Steels is one of the prominent manufacturer and suppliers of Hastelloy X Fasteners.These HASTELLOY X alloy (UNS N06002) is a nickel-chromium-iron-molybdenum alloy that possesses an exceptional combination of oxidation resistance, fabricability and high-temperature strength. Hastelloy X is recommended especially for use in furnace applications because it has unusual resistance to oxidizing, reducing, and neutral atmospheres. It has also been found to be exceptionally resistant to stress-corrosion cracking in petrochemical applications. All of the product forms are excellent in terms of forming and welding. Alloy X's oxidation resistance is excellent up to 2200° F. HASTELLOY X alloy is also used in the chemical process industry for retorts, muffles, catalyst support grids, furnace baffles, tubing for pyrolysis operations and flash drier components. Hastelloy X offers good strength while resisting oxidation in high-heat applications.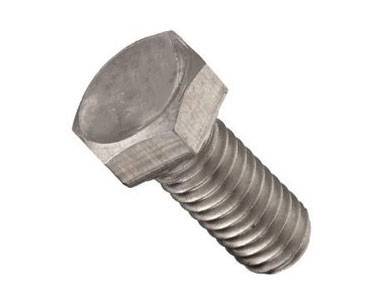 HASTELLOY X HEX BOLTS
HASTELLOY X HEX NUTS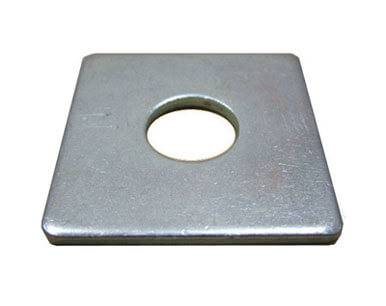 HASTELLOY X SQUARE WASHER
A nickel-chromium-iron-molybdenum alloy, Hastelloy X offers good casting attributes and exceptional stress- and creep-rupture characteristics. Also sold as Alloy X, Hastelloy X is a popular and effective nickel-chromium-iron-molybdenum alloy. Because of the properties listed above, this alloy finds widespread use. Hastelloy X is a Ni Cr Fe Mo super alloy specialty steel that has good high temperature strength and corrosion resistance properties. Carbide tools should have smaller angles than high-speed tools and operating speeds can be higher. Furnace trays utilized to maintain heavy loads can be subjected into service conditions about 2300 Degree F. Solid solution Hastelloy X has fine fabrication properties and outstanding heat resistance. Buy Alloy X Fastenersat reasonable rates from us.
Hastelloy X Screws, Hastelloy Alloy X heavy hex nuts, Hastelloy X threaded rod, Alloy X round head bolts, X Alloy Fasteners Manufacturer & Stockist
| | | | | |
| --- | --- | --- | --- | --- |
| Material | Specification | Standards | Size | Length |
| | | ASTM B572 | | |

Alloy

Common Name

Related Specification

British

European

ASTM

UNS

Alloy X

Hastelloy X ®


2.4655

B572

N06002
Hastelloy X Fasteners Price
Alloy Fastener UNS N06002/Hastelloy X Hex nut
US $0.01-10 / Piece
Hastelloy x fasteners bolt nut gasket screw
US $0.5-100 / Piece
Alloy Fastener UNS N06002/Hastelloy X Hex Bolt
US $1-2 / Piece
Hastelloy UNS N06002 Stud bolt Threaded bars Threaded Rod
US $0.1-10 / Piece
Hastelloy X Washers, Standard and Non-standard Washers
S $1-2 / Piece
Other Types Of Hastelloy X Fasteners
| | |
| --- | --- |
| Hastelloy X Fasteners | Hastelloy Alloy X Fasteners |
| Hastelloy X Nuts | Alloy X Bolts Supplier |
| Alloy X Lock Nut Supplier | Hastelloy X Coupler Nuts |
| X Alloy Square Nut Exporter | Hastelloy Alloy Pan Head Screw Stockist |
| DIN 2.4655 Hastelloy Bolts Manufacturer | Hastelloy Pan Head Screw |
| Hastelloy X Double Ended Stud | Hastelloy X Tie Bar Exporter |
| UNS N06002 Square Bolts Supplier | Hastelloy Alloy X Punched Washer Distributor |
| Hastelloy X Washers Exporter | Hastelloy X Stud Bolt |
| Hastelloy X Fender Washer | Hastelloy Alloy Bolts Manufacturer |
| ASTM B572 Cap Screw | Hastelloy X Foundation Bolts |
| X Alloy Flat Washer | Hastelloy X Locking Nuts Manufacturer |
| Hastelloy Alloy X Studbolt | ISO Certified Hastelloy X Countersunk Slotted Screw |
We are Exporter of Hastelloy Alloy X Fasteners in Worldwide Such as India, Spain, Canada, Angola, France, Trinidad & Tobago,Tunisia, Sweden, Libya, Mongolia, Estonia, Nigeria, Saudi Arabia, Morocco, Macau, Austria, United Kingdom, Chile, Zimbabwe, United States, Singapore, Venezuela, Sri Lanka, Finland, Japan, Australia, Argentina, Azerbaijan, South Africa, Czech Republic, Namibia, Portugal, Mexico, Kazakhstan, Gabon, Ukraine, South Korea, Croatia, Gambia, Nepal, Switzerland, Oman, Serbia, India, Ecuador, Thailand, Puerto Rico, Ireland, Netherlands, Mexico, Peru, Kuwait, Italy, Russia, Lithuania, Bulgaria, Indonesia, Ghana, Egypt, Tibet, Belgium, Afghanistan, Chile, United Arab Emirates, Greece, Norway, Bahrain, Iraq, Jordan, Poland, Colombia, Slovakia, Yemen, Nigeria, Lebanon, Bolivia, Israel, Belarus, Costa Rica, Malaysia, Philippines, Poland, Kenya, Taiwan, Bhutan, Pakistan, Hungary, Denmark, Iran, Hong Kong, Iran, Algeria, China, Germany, Brazil, Vietnam, Qatar, Bangladesh, New Zealand, Romania, Turkey.
We are Suppliers of Hastelloy X Fasteners in India Such as Mumbai, Montreal, Muscat, Santiago, Surat, Ahvaz, Noida, Tehran, Cairo, Dallas, Colombo, Ahmedabad, Hong Kong, Milan, Vadodara, Gimhae-si, Petaling Jaya, Madrid, Perth, Ulsan, Calgary, Indore, Caracas, Toronto, Jamshedpur, Doha, Riyadh, Melbourne, Manama, Ranchi, Coimbatore, Houston, Atyrau, Seoul, Moscow, New York, Bhopal, Port-of-Spain, Los Angeles, Istanbul, Ludhiana, Karachi, Busan, Kolkata, Hanoi, Al Jubail, Singapore, Kuala Lumpur, Ernakulam, Hyderabad, Sydney, Nashik, Thane, Mumbai, Brisbane, Haryana, Faridabad, Dammam, Bogota, Howrah, Edmonton, Geoje-si, Rajkot, Kanpur, Thiruvananthapuram, Pimpri-Chinchwad, Gurgaon, Al Khobar, La Victoria, Algiers, New Delhi, Ankara, Lahore, Chiyoda, Navi Mumbai, Jakarta, Pune, Granada, Visakhapatnam, Vung Tau, Sharjah, Ho Chi Minh City, Nagpur, Kuwait City, Secunderabad, Bengaluru, Mexico City, Aberdeen, Courbevoie, Chennai, Lagos, London, Bangkok, Chandigarh, Jaipur, Rio de Janeiro, Abu Dhabi, Jeddah, Baroda, Dubai.