ASTM A 193 / ASME SA 193 Stainless Steel Fasteners, Stainless Steel 317 Nuts, SS 317 Stud Bolt High Tensile Fasteners, Stainless Steel 317L Washers, SS 317L Bolts Supplier & Exporter in Mumbai, India.
Asiad Steels is one of the known manufacturers of SS 317 / 317L Fasteners, which are fabricated using the finest quality of the metals that are available in the industry. We offer the same in different types such as Stainless Steel 317 / 317L Nuts, Stainless Steel 317 / 317L Bolts, Stainless Steel 317 / 317L Washers, and Stainless Steel 317 / 317L Stud Bolt. Our Stainless Steel 317 Fasteners are reliable, as they are developed as well as planned to render maximum satisfaction to the customers. The machines used in the fabrication process of Stainless Steel 317L Fasteners are of the latest technology and the raw material is procured from the reliable experts of the market. Our team of experts is engaged in making these SS 317 Fasteners more qualitative and effective. Our proven application-based engineering and production processes give you the assurance that every SS 317L Fasteners is perfectly crafted and suited to its task.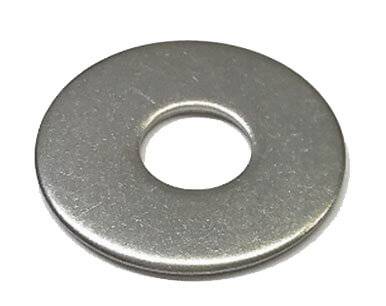 STAINLESS STEEL 317 WASHER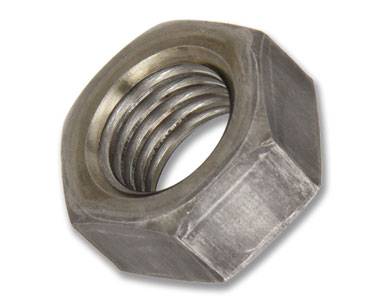 STAINLESS STEEL 317 NUTS
STAINLESS STEEL 317L BOLTS
Offered construction screw is acclaimed in various industrial applications due to its perfect finish. Stainless Steel UNS S31700 Fasteners is used as a tool to supervise the ongoing process and the zero-defect production is ensured with the help of sorting and inspection machines. These Stainless Steel UNS S31703 Fasteners are often used in Chemical containers, including for transport; Heat exchangers; Nuts, bolts, screws, and other fasteners in the marine environment; Dyeing industry; Woven or welded screens for mining, quarrying & water filtration. Buy Stainless Steel Fastenersat cost-effective price from us.
SS UNS S31700 / S31703 Washer Heavy Hex Nuts, Stainless Steel DIN 1.4449 / 1.4438 Nylon Insert Nut, 317 SS Double Ended Stud, Stainless Steel 317L Threaded Rod Manufacturer & Stockist in India.
Material

Specification

Standards

Size


Length

Stainless Steel 317 / 317L Fasteners

 

ASTM / ASME - A/ SA 193

Grade

C

Mn

Si

P

S

Cr

Mo

Ni

N

317

min.

max.

-

0.080

-

2

-

1

-

0.045

-

0.030

-

19

-

-

13

-

317L

min.

max.

-

0.03

-

2

-

1

-

0.045

-

0.03

18

20

-

11

15

-

Grade

Tensile Strength (MPa) min

Yield Strength 0.2% Proof (MPa) min

Elongation (% in 50mm) min

Hardness

Rockwell B (HR B) max

Brinell (HB)
max

317

620 MPa

275 MPa

45%

85

193

317L

595 MPa

260 MPa

55%

85

200

AISI Grade Equivalent

ASTM

JIS Equivalent

Stainless Steel Notation

EN/DIN Numerical Equivalent

UNS
designation

EN/DIN Symbolical Equivalent

317

A193

SUS 317

SS 317

EN 1.4449

UNS S31700

X5CrNiMo1713

317L

A193

SUS 317L

SS 317L

EN 1.4438

UNS S31703

-
Stainless Steel 317 / 317L Fasteners Price
 317 / 317L stainless steel fasteners nuts m8
US $0.001-12 / Piece
Other Types Of Stainless Steel 317 / 317L Fasteners
| | |
| --- | --- |
| Stainless Steel 317 / 317L Fasteners | SS 317 / 317L Fasteners |
| Stainless Steel 317 Nuts | SS 317L Bolts Wholesaler |
| Stainless Steel 317 Washers Exporter | 317L SS Stud Bolt |
| ASTM / ASME - A/ SA 193 Socket Cap Screw | SS DIN 1.4449 / 1.4438 Bolts Manufacturer |
| Stainless Steel 317 Bolts | SS UNS S31700 / S31703 Stud Bolt |
| 317 Stainless Steel Coupler Nuts Dealer | 317L SS spring washer Stockist |
| Stainless Steel 317 Flat Washer | SS 317L Countersunk Slotted Screw |
| Stainless Steel 317 Double Ended Stud | SS 317L Tie Bar Exporter |
| Stainless Steel 317 Square Bolts Supplier | SS 317L Punched Washer Distributor |
| Stainless Steel 317 Lock Nut Supplier | SS 317L Coupler Nuts |
| Stainless Steel 317 Double Ended Stud | SS 317L Self Locking Nuts Manufacturer |
| Stainless Steel 317 Studbolt | ISO Certified SS Round 317L Head Bolts |
We are Exporter of Stainless Steel 317 Fasteners in Worldwide Such as India, Austria, Netherlands, Japan, Greece, Argentina, Afghanistan, Slovakia, Peru, Gabon, Portugal, Philippines, Oman, Iran, Tibet, Poland, South Korea, Belarus, Bangladesh, Chile, Ecuador, Romania, Indonesia, Poland, Sweden, Nigeria, Bahrain, Israel, United Arab Emirates, United Kingdom, Zimbabwe, Mexico, China, Estonia, Morocco, Australia, Norway, Czech Republic, Namibia, Lebanon, Pakistan, Denmark, Bolivia, Ghana, Jordan, Lithuania, Spain, Trinidad & Tobago,Tunisia, Hungary, Venezuela, Mexico, Belgium, Macau, Canada, Brazil, Germany, Russia, Puerto Rico, Nigeria, Iraq, United States, Saudi Arabia, New Zealand, Qatar, Gambia, Kenya, Serbia, Kuwait, Vietnam, Bulgaria, Singapore, India, Costa Rica, Kazakhstan, Azerbaijan, Ireland, Iran, Angola, Chile, Switzerland, Taiwan, Thailand, Sri Lanka, Egypt, Colombia, Bhutan, Turkey, Libya, Malaysia, Ukraine, Yemen, Nepal, France, Croatia, Algeria, Italy, South Africa, Mongolia, Finland, Hong Kong.
We are Suppliers of SS 317 Fasteners in India Such as Mumbai, Kuwait City, Istanbul, Surat, Pune, Hyderabad, Tehran, Vung Tau, Calgary, Jaipur, Thiruvananthapuram, Gimhae-si, Rajkot, Riyadh, Ludhiana, Milan, Bangkok, Hong Kong, Kanpur, Sydney, Doha, London, Lagos, Hanoi, Abu Dhabi, Nashik, Al Jubail, Ranchi, Dallas, Cairo, Bhopal, Rio de Janeiro, Visakhapatnam, Al Khobar, Haryana, Noida, Melbourne, Atyrau, Muscat, New York, Dammam, Manama, Aberdeen, Nagpur, Caracas, Bengaluru, Howrah, Perth, Baroda, Edmonton, Petaling Jaya, Singapore, Ulsan, Jamshedpur, Montreal, Port-of-Spain, Toronto, Jakarta, Ahvaz, Navi Mumbai, Gurgaon, La Victoria, Madrid, Brisbane, Ho Chi Minh City, Lahore, Kolkata, Courbevoie, Faridabad, Jeddah, Chiyoda, Algiers, Sharjah, Karachi, Bogota, Ankara, Colombo, Chandigarh, Mumbai, Busan, Chennai, Geoje-si, Coimbatore, Mexico City, Ernakulam, Santiago, Vadodara, Dubai, Los Angeles, Houston, Indore, Kuala Lumpur, Pimpri-Chinchwad, Thane, Seoul, Secunderabad, Granada, New Delhi, Ahmedabad, Moscow.