What are Hastelloy C22 Fasteners?
Hastelloy C22 Fasteners are metal fastening components made from an alloy of nickel, chromium, and molybdenum. This unique blend gives these fasteners superior strength, durability, and resistance to corrosion. Hastelloy C22 Fasteners is commonly used in industries such as oil refining, chemical processing, power generation, and water treatment due to its high-performance capabilities.
Hastelloy C22 Nuts has a variety of uses, including threaded rods, nuts & bolts, washers & screws, and other types of specialty fasteners such as anchors and pins. The superior properties of Hastelloy C22 Washers allow it to withstand extreme temperatures without losing structural integrity, making it a great choice for applications that require frequent exposure to high temperatures or corrosive environments, such as chemical processing plants or refineries. Several types of Hastelloy Fasteners are available like Hastelloy C22 Nuts, Hastelloy C22 Bolts, etc.
Hastelloy C22 Screws, Hastelloy Alloy C22 heavy hex nuts, Hastelloy C22 threaded rod, Hastelloy Alloy C22 Fasteners, ASTM B574 UNS N06022 Fasteners, Alloy C22 Fasteners, ASTM B160 Hastelloy C22 Fasteners, ASTM B574 Hastelloy C22 Fasteners, Hastelloy N06022 Fasteners, Alloy C22 round head bolts, C22 Alloy Fasteners Manufacturer & Stockist
When selecting a type of Hastelloy C22 Stud Bolt for your application, there are two main considerations; thread type & size as well as head style & shape; both will vary depending on the specific application requirements. Thread types can range from metric threads such as M3x0.5mm up to imperial lines such as 1/2" x 13 UNC, while common head styles include hex head flange bolts, hexagon socket head cap screws (SHCS), and flat countersunk screws. We also manufacture other products such asPhosphorous Bronze Fasteners, Phosphorous Bronze Bolts, etc.
It is also important to consider the grade of your chosen material; grades range from 304SS (stainless steel) up to alloy grades such as Inconel 625 or Hastelloy X750, while common finish options include plain black oxide coating or hot dip galvanizing (HDG).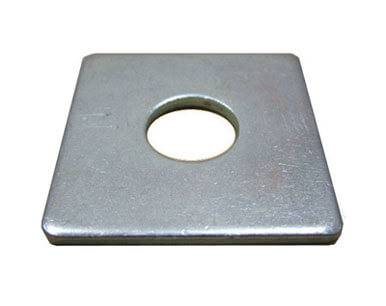 HASTELLOY C22 SQUARE WASHER
HASTELLOY C22 HEX NUTS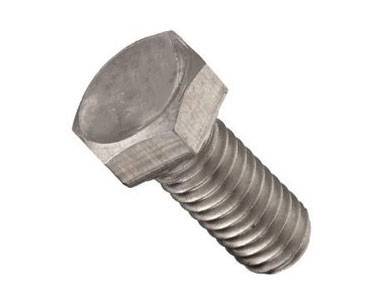 HASTELLOY C22 HEX BOLTS
The benefits of using HASTELLOY C22 Fastener are many, but the primary advantages include their ability to resist corrosion even in highly aggressive environments such as saltwater and acidic chemicals as well their excellent tensile strength which allows them to handle higher torque loads than standard stainless steel grade materials without becoming brittle over time - making them extremely reliable even in harsh operating conditions over long periods of time . Moreover, due to their superior hardness, they can easily be used instead of weaker materials like brass when higher levels of strength are required. They can be machined into specialized shapes, which can help simplify complex assemblies while providing additional cost savings through reduced part count.
Hastelloy C22 Fasteners provide superior performance in corrosive environments where other materials fail. Not only do these specialty alloys resist corrosion, but they also offer excellent tensile strength allowing them to handle higher loads than regular stainless steel materials without becoming brittle over time - making them an ideal choice for any industrial applications requiring reliable components that can stand up against extreme temperatures or harsh conditions.
What are Hastelloy C22 Fasteners?
Hastelloy C22 Fasteners are a type of high-performance fastener made from the corrosion-resistant nickel-chromium-molybdenum-tungsten alloy. They offer excellent resistance to corrosion, high temperatures, & stress corrosion cracking, making them ideal for use in harsh environments.
What are the benefits of using Hastelloy C22 fasteners?
Hastelloy C22 fasteners offer several benefits, including high strength, excellent corrosion resistance & good weldability. They are also resistant to crevice corrosion and pitting, making them ideal for use in seawater and other corrosive environments.
What are the applications of Hastelloy C22 Fasteners?
Hastelloy C22 fasteners are commonly used in a wide range of applications, including chemical processing, pharmaceuticals & pollution control equipment. They are also used in marine & aerospace industries due to their high strength and corrosion resistance.
ASTM B574 Hastelloy Fasteners, Hastelloy C22 hex cap screw, Hastelloy Alloy High Tensile Fasteners, UNS N06022 Hastelloy C22 Fasteners, Hastelloy C-22 Fasteners, Hastelloy C22 Nuts, Hastelloy Alloy C22 flat washer Supplier & Exporter
| | | | | |
| --- | --- | --- | --- | --- |
| Material | Specification | Standards | Size | Length |
| | | ASTM B574 | | |

| STANDARD | HASTALLOY C 22 |
| --- | --- |
| UNS | N06022 |
| WERKSTOFF NR. | 2.4602 |
| EN | NiCr21Mo14W |
| JIS | NW 6022 |
Hastelloy C22 Fasteners Price
Alloy C22 Steel Fastener Hastelloy C22 Hex Bolt
10 Pieces (Min. Order)
Excellent weldability hastelloy c22 N06022 screws
100 Units (Min. Order)
Hastelloy C22 Hex Nut M8 M10 M12 M16 M20
US $1-100 / Piece
Hastelloy C22 N06022 stud bolt
US $4-10 / Piece
Hastelloy C22 Flat Washer, Plain Washer
US $01-100 / Piece
Other Types Of Hastelloy C22 Fasteners
| | |
| --- | --- |
| Hastelloy C22 Fasteners | Hastelloy Alloy C22 Fasteners |
| Hastelloy C22 Nuts | Alloy C22 Bolts Supplier |
| Hastelloy C22 Washers Exporter | Hastelloy C22 Stud Bolt |
| Hastelloy C22 Fender Washer | Hastelloy Alloy Bolts Manufacturer |
| ASTM B574 Cap Screw | Hastelloy C22 Foundation Bolts |
| C22 Alloy Square Nut Exporter | Hastelloy Alloy Pan Head Screw Stockist |
| DIN 2.4602 Hastelloy Bolts Manufacturer | Hastelloy Pan Head Screw |
| Hastelloy C22 Double Ended Stud | Hastelloy C22 Tie Bar Exporter |
| UNS N06022 Square Bolts Supplier | Hastelloy Alloy C22 Punched Washer Distributor |
| Alloy C22 Lock Nut Supplier | Hastelloy C22 Coupler Nuts |
| C22 Alloy Flat Washer | Hastelloy C22 Locking Nuts Manufacturer |
| Hastelloy Alloy C22 Studbolt | ISO Certified Hastelloy C22 Countersunk Slotted Screw |
We are Exporter of Hastelloy Alloy C22 Fasteners in Worldwide Such as India, Oman, Romania, Venezuela, Estonia, Israel, Angola, Pakistan, Brazil, Morocco, Namibia, Algeria, Colombia, Iran, China, Finland, India, Indonesia, Greece, Ukraine, United Arab Emirates, Zimbabwe, Chile, Azerbaijan, Yemen, Mexico, Nigeria, Gambia, Mongolia, Ireland, Japan, Norway, Switzerland, Nigeria, Hong Kong, Peru, Czech Republic, Iran, Belarus, Malaysia, United States, Tibet, Libya, Netherlands, Sweden, Serbia, Lebanon, Macau, Philippines, Croatia, Bulgaria, Gabon, Taiwan, Germany, South Africa, Turkey, Russia, Nepal, Austria, France, Kuwait, New Zealand, Vietnam, Australia, Canada, Kazakhstan, Sri Lanka, South Korea, Belgium, Bahrain, Qatar, Jordan, Portugal, Iraq, Singapore, Trinidad & Tobago,Tunisia, Saudi Arabia, Bangladesh, Denmark, Poland, Chile, Lithuania, Bhutan, Costa Rica, Ghana, Spain, Poland, Thailand, Kenya, United Kingdom, Mexico, Hungary, Argentina, Slovakia, Bolivia, Egypt, Puerto Rico, Afghanistan, Italy, Ecuador.
We are Suppliers of Hastelloy C22 Fasteners in India Such as Mumbai, Faridabad, Caracas, Kuwait City, Edmonton, Busan, Mumbai, Dallas, Mexico City, Vung Tau, Baroda, Ahvaz, Moscow, Los Angeles, Manama, Singapore, Kolkata, Jaipur, Port-of-Spain, Bogota, Madrid, Ranchi, Gimhae-si, Ernakulam, La Victoria, London, Bengaluru, Secunderabad, Lahore, Riyadh, Muscat, Haryana, Howrah, Brisbane, Vadodara, Hanoi, Visakhapatnam, Nagpur, Chandigarh, Houston, Toronto, Lagos, Rio de Janeiro, Doha, Ulsan, Ankara, Pimpri-Chinchwad, Santiago, Sharjah, Indore, Jakarta, Jamshedpur, Pune, Milan, Perth, Ho Chi Minh City, Thane, Aberdeen, Surat, New York, Hyderabad, Abu Dhabi, Al Jubail, Kanpur, Al Khobar, Melbourne, Dammam, Jeddah, Noida, Calgary, Karachi, Thiruvananthapuram, Algiers, Dubai, Istanbul, Colombo, Courbevoie, Tehran, Rajkot, Ludhiana, Granada, Coimbatore, Seoul, Ahmedabad, Montreal, Atyrau, Bangkok, Geoje-si, Hong Kong, Cairo, Petaling Jaya, Kuala Lumpur, Bhopal, Chiyoda, Gurgaon, Sydney, New Delhi, Navi Mumbai, Nashik, Chennai.