Fasteners are essential components in all kinds of products, from cars and appliances to medical devices and electronics. While many materials can be used for fasteners, Stainless Steel 304 Fasteners are one of the most popular. This type of stainless steel is widely used because it offers superior corrosion resistance to other metals and alloys. SS 304 Fasteners (also known as A2 or 18/8) are composed of iron alloyed with chromium (18%), nickel (8%), and molybdenum (2%). They have excellent physical properties such as strength and durability. 304L Stainless Steel Fasteners are a low-carbon variant of 304, which offers better resistance to corrosion and makes it an ideal choice for use in applications where welding is required. On the other hand, SS 304H Fasteners is a high-carbon version of 304 that is used in applications where high-temperature strength is required.
ASTM A 193 Stainless Steel 304 Fasteners, Grade 304H Stainless Steel Fasteners, Stainless Steel 304 Nuts, SS 304L Stud Bolt, 304 stainless steel fasteners, SS UNS S30409 Fasteners, 304L stainless steel fasteners, Stainless Steel 304H Washers, SS UNS S30400 Bolts Exporter.
UNS S30403 Fasteners also offer good corrosion resistance, especially in saltwater environments. As a result, they are commonly used in marine applications where regular maintenance is often not an option. They can be used in various applications, including automotive parts and accessories, construction projects, plumbing fixtures, kitchen appliances, and electronic devices. Because SS UNS S30409 Fasteners offer exceptional corrosion resistance compared to other metals and alloys, so they are often chosen for outdoor projects such as railings or fencing that withstand harsh weather conditions. Additionally, UNS S30400 Fasteners can be used in food processing equipment due to their non-reactive nature. Several types of SS Fasteners are available, like Stainless Steel 347 Fasteners, Stainless Steel 316H Fasteners, etc.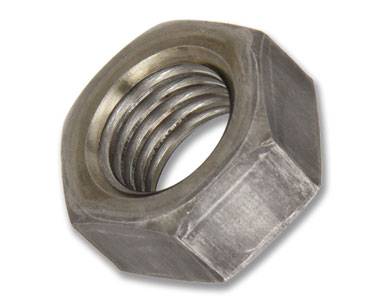 STAINLESS 304 STEEL NUTS
STAINLESS 304L STEEL BOLTS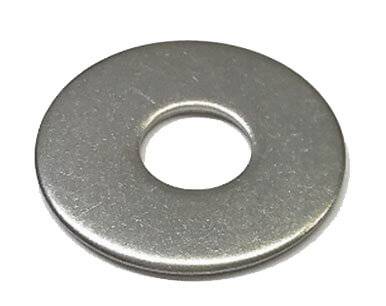 STAINLESS STEEL 304H WASHER
Aside from their corrosion resistance benefits mentioned earlier, SS DIN 1.4301 Fasteners also offer several other advantages such as low thermal expansion rate, which helps prevent vibration fatigue when exposed to extreme temperatures; high tensile strength, which allows them to hold up under greater stresses; non-magnetic properties which make them ideal for electrical applications; good formability which allows them to take on various shapes easily; low cost compared to other materials; recyclable nature which makes them environmentally friendly; ability to pass FDA regulations for food contact making them safe for food processing equipment; plus many others. We also manufacture other products such as ASTM A182 GR. F53 Fasteners, Hastelloy B3 Fasteners, etc.
ASTM A193 SS 304 Fasteners offer superior strength and durability over other metal alloys and excellent corrosion resistance even in saltwater environments. With so many advantages over other metal fastener materials, it's easy to see why stainless steel 304 is the go-to choice among professionals worldwide.
Is 304 stainless steel good for nuts?
304 stainless steel is a good material for nuts because it is composed of iron and chromium, which provide strength and corrosion resistance. It also contains nickel, which can help increase its durability against rust, pitting & corrosion.
What is Stainless Steel 304H Fasteners
Stainless Steel 304H Fasteners are a type of stainless steel fastener made from an alloy of iron, chromium, and other metals also this alloy is designed to be resistant to corrosion & provide maximum strength. Stainless Steel 304H Fasteners are used in applications where high pressure and durability are required, such as marine applications or industrial equipment.
What is the Difference Between Stainless Steel 304L Fasteners Stainless Steel 304H Fastener?
Stainless Steel 304L has a lower carbon content than Stainless Steel 304H, making it more suitable for welding applications. Stainless Steel 304H is ideal for high-temperature applications due to its higher carbon content.
SS UNS S30403 / S30453 Heavy Hex Nuts, AISI 304L SS Fasteners, SS DIN 1.4301 / 14307 / 1.4311 Heavy Hex Nuts, UNS S30400 Fasteners, 304H SS fasteners, SS 304 DIN 975 Stud Bolts Stockist in Mumbai, India, ss 304 fasteners, SS 304L DIN 935 Nuts Supplier, Stainless Steel 304 Threaded Rod Manufacturer in India.
Material

Specification

Standards

Size


Length

Stainless Steel 304 / 304H / 304L Fasteners

 

ASTM / ASME - A/ SA 193 / 193

Grade

C

Mn

Si

P

S

Cr

Mo

Ni

N

304

min.

max.

-

0.08

-

2.0

-

0.75

-

0.045

-

0.030

18.0

20.0

-

8.0

10.5

-

0.10

304L

min.

max.

-

0.030

-

2.0

-

0.75

-

0.045

-

0.030

18.0

20.0

-

8.0

12.0

-

0.10

304H

min.

max.

0.04

0.10

-

2.0

-

0.75

-0.045

-

0.030

18.0

20.0

-

8.0

10.5

-

Grade

Tensile Strength (MPa) min

Yield Strength 0.2% Proof (MPa) min

Elongation (% in 50mm) min

Hardness

Rockwell B (HR B) max

Brinell (HB) max

304

515

205

40

92

201

304L

485

170

40

92

201

304H

515

205

40

92

201

Grade

Density (kg/m3)

Elastic Modulus (GPa)

Mean Coefficient of Thermal Expansion (m/m/°C)

Thermal Conductivity (W/m.K)

Specific Heat 0-100°C (J/kg.K)

Electrical Resistivity

(n.m)

0-100°C

0-315°C

0-538°C

at 100°C

at 500°C

304/L/H

8000

193

17.2

17.8

18.4

16.2

21.5

500

720

AISI Grade Equivalent

JIS Equivalent

Stainless Steel Notation

EN/DIN Numerical Equivalent

UNS
designation

EN/DIN Symbolical Equivalent

AISI 304

SUS304

SS 304

EN 1.4301

UNS S30400

X4CrNi18-10

AISI 304L

SUS304L

SS 304L

EN 1..4307

UNS S30403

X2CrNi18-9

AISI 304LN

SUS304 LN

SS 304 LN

EN 1.4306

UNS S30409

X2CrNiN18-10
Stainless Steel 304 / 304H / 304L Fasteners Price
 304 stainless steel fastener catalog bolts and nuts m8
US $0.01-0.5 / Piece
Stainless Steel Solid 304 Flat Head Rivets Fasteners
US $0.15-0.35 / Piece
aisi 304l fasteners stainless steel bolts 410 m12
500 Pieces (Min. Order)
304h Stainless steel fastener eye bolt
US $0.01-1 / Piece
high quality 304 stainless steel wing nuts fastener screw and nuts
US $0.01-0.03 / Piece
Other Types Of Stainless Steel 304 / 304H Fasteners
| | |
| --- | --- |
| Stainless Steel 304 / 304H / 304L Fasteners | SS 304 / 304H / 304L Fasteners |
| Stainless Steel 304 Nuts | SS 304H Bolts Supplier |
| Stainless Steel 304L Washers Exporter | 304 SS Stud Bolt |
| ASTM A 193 SS 304 Socket Cap Screw | SS DIN 1.4307 Bolts Manufacturer |
| Stainless Steel 304 Bolts | SS UNS S30453 Stud Bolt |
| 304 Stainless Steel Coupler Nuts Exporter | 304 SS spring washer Stockist |
| Stainless Steel DIN 1.4301 Flat Washer | SS 304L Countersunk Slotted Screw |
| Stainless Steel UNS UNS S30400 Double Ended Stud | SS 304H Tie Bar Exporter |
| Stainless Steel 304 Square Bolts Stockholder | SS UNS S30403 Punched Washer Distributor |
| Stainless Steel 304H Lock Nut Dealer | SS 304 Coupler Nuts |
| Stainless Steel UNS S30453 Double Ended Stud | SS 304 Self Locking Nuts Traders |
| Stainless Steel 304H Studbolt | ISO Certified SS Round 304 Head Bolts |
We are Exporter of Stainless Steel 304 Fasteners in Worldwide Such as India, Peru, India, Iran, Puerto Rico, Ukraine, Kuwait, Qatar, Bolivia, Iraq, New Zealand, Libya, Austria, Denmark, Namibia, Afghanistan, Lithuania, Finland, Egypt, Nigeria, Netherlands, Poland, Singapore, Venezuela, France, Turkey, Hungary, Serbia, Nigeria, Philippines, Malaysia, Pakistan, Taiwan, South Africa, Zimbabwe, Bhutan, Portugal, Kenya, Mexico, Germany, Ireland, Chile, Croatia, Russia, Brazil, South Korea, China, Yemen, Angola, Costa Rica, United States, Slovakia, Canada, Gabon, Macau, Chile, Trinidad & Tobago,Tunisia, Hong Kong, Gambia, Bulgaria, United Arab Emirates, Kazakhstan, Argentina, Saudi Arabia, Italy, Morocco, Nepal, Ghana, Mongolia, Jordan, Romania, Ecuador, Greece, Belarus, Oman, Switzerland, Azerbaijan, Thailand, Sri Lanka, United Kingdom, Japan, Norway, Iran, Spain, Australia, Mexico, Israel, Lebanon, Indonesia, Bangladesh, Belgium, Colombia, Tibet, Sweden, Estonia, Vietnam, Bahrain, Poland, Czech Republic, Algeria.
We are Suppliers of SS 304L / 304H Fasteners in India Such as Mumbai, Courbevoie, Faridabad, Chiyoda, Bangkok, Perth, Sharjah, Ahvaz, Ankara, Nashik, Petaling Jaya, Rajkot, Jakarta, Seoul, Al Khobar, Madrid, Calgary, Santiago, Lahore, Cairo, Gurgaon, Noida, Surat, Visakhapatnam, Navi Mumbai, Brisbane, Lagos, Karachi, Port-of-Spain, Thane, Houston, New Delhi, Ho Chi Minh City, Kolkata, Ernakulam, La Victoria, Dubai, Abu Dhabi, Melbourne, Sydney, Caracas, Doha, Vung Tau, Dammam, Kuala Lumpur, Geoje-si, Ludhiana, Secunderabad, Hong Kong, Mumbai, Milan, Bogota, Indore, Montreal, Toronto, Vadodara, Hyderabad, Nagpur, Thiruvananthapuram, Coimbatore, Kuwait City, Manama, Los Angeles, Pune, Bengaluru, Dallas, Mexico City, Kanpur, Jaipur, Aberdeen, Jamshedpur, Bhopal, Jeddah, Hanoi, Riyadh, Baroda, Chennai, Ahmedabad, Ranchi, Algiers, Moscow, Granada, Busan, New York, Rio de Janeiro, Singapore, Edmonton, Al Jubail, London, Chandigarh, Colombo, Howrah, Ulsan, Atyrau, Pimpri-Chinchwad, Muscat, Tehran, Haryana, Istanbul, Gimhae-si.