ASTM A 193 Stainless Steel 304 Fasteners, Stainless Steel 304 Nuts, SS 304L Stud Bolt, Stainless Steel 304H Washers, SS UNS S30400 Bolts Exporter.
Asiad Steels is one of the known manufacturers of SS 304 / 304H / 304L Fasteners, which are extremely much-admired for long working life and dimensional accuracies. Whether for offshore (petrochemical and buoyancy), valve or nuclear, seawater, pump, the requirements for an excellent supply and service of SS 304L Fasteners is never ending. These SS 304H Fasteners are as well being used in for significant applications in unreceptive atmospheres. Our huge industry knowledge of supplying, exporting and manufacturing has allowed us to provide a widespread gamut of these SS 304 Fasteners that is being used in instrumentation, heat exchangers and so on. We also offer these in different types such as Stainless Steel 304 / 304H / 304L Nuts, Stainless Steel 304 / 304H / 304L Bolts, Stainless Steel 304 / 304H / 304L Washers, and Stainless Steel 304 / 304H / 304L Stud Bolt.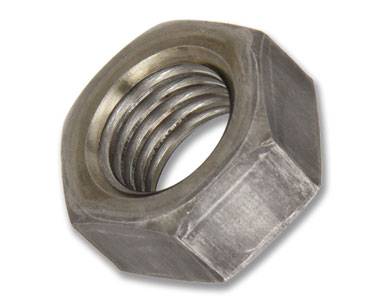 STAINLESS 304 STEEL NUTS
STAINLESS 304L STEEL BOLTS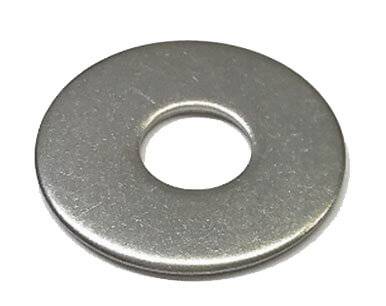 STAINLESS STEEL 304H WASHER
The raw material for the whole product array of Stainless Steel 304L Fasteners is being made from our authentic professionals who work according to the set industrial specifications. With respect to a longer-term purpose for our professional, we are engaged in offering a widespread range of these Stainless Steel 304H Fasteners. In such atmospheres our Stainless Steel 304 Fasteners that are being mass-produced are of highest grade. At present, every sector and every industry is emerging at a whiz speed and the requirement of improved machines that may perhaps last longer than ever before is as well on a soaring demand. We offer a wide gamut of these fasteners that is available in different sizes and dimensions. Buy Alloy 304 / 304H / 304L Fasteners in leading market price from us.
SS UNS S30403 / S30453 Heavy Hex Nuts, SS DIN 1.4301 / 14307 / 1.4311 Heavy Hex Nuts, SS 304 DIN 975 Stud Bolts Stockist in Mumbai, India, SS 304L DIN 935 Nuts Supplier, Stainless Steel 304 Threaded Rod Manufacturer in India.
Material

Specification

Standards

Size


Length

Stainless Steel 304 / 304H / 304L Fasteners

 

ASTM / ASME - A/ SA 193 / 193

Grade

C

Mn

Si

P

S

Cr

Mo

Ni

N

304

min.

max.

-

0.08

-

2.0

-

0.75

-

0.045

-

0.030

18.0

20.0

-

8.0

10.5

-

0.10

304L

min.

max.

-

0.030

-

2.0

-

0.75

-

0.045

-

0.030

18.0

20.0

-

8.0

12.0

-

0.10

304H

min.

max.

0.04

0.10

-

2.0

-

0.75

-0.045

-

0.030

18.0

20.0

-

8.0

10.5

-

Grade

Tensile Strength (MPa) min

Yield Strength 0.2% Proof (MPa) min

Elongation (% in 50mm) min

Hardness

Rockwell B (HR B) max

Brinell (HB) max

304

515

205

40

92

201

304L

485

170

40

92

201

304H

515

205

40

92

201

Grade

Density (kg/m3)

Elastic Modulus (GPa)

Mean Coefficient of Thermal Expansion (m/m/°C)

Thermal Conductivity (W/m.K)

Specific Heat 0-100°C (J/kg.K)

Electrical Resistivity

(n.m)

0-100°C

0-315°C

0-538°C

at 100°C

at 500°C

304/L/H

8000

193

17.2

17.8

18.4

16.2

21.5

500

720

AISI Grade Equivalent

JIS Equivalent

Stainless Steel Notation

EN/DIN Numerical Equivalent

UNS
designation

EN/DIN Symbolical Equivalent

AISI 304

SUS304

SS 304

EN 1.4301

UNS S30400

X4CrNi18-10

AISI 304L

SUS304L

SS 304L

EN 1..4307

UNS S30403

X2CrNi18-9

AISI 304LN

SUS304 LN

SS 304 LN

EN 1.4306

UNS S30409

X2CrNiN18-10
Stainless Steel 304 / 304H / 304L Fasteners Price
 304 stainless steel fastener catalog bolts and nuts m8
US $0.01-0.5 / Piece
Stainless Steel Solid 304 Flat Head Rivets Fasteners
US $0.15-0.35 / Piece
aisi 304l fasteners stainless steel bolts 410 m12
500 Pieces (Min. Order)
304h Stainless steel fastener eye bolt
US $0.01-1 / Piece
high quality 304 stainless steel wing nuts fastener screw and nuts
US $0.01-0.03 / Piece
Other Types Of Stainless Steel 304 / 304H Fasteners
| | |
| --- | --- |
| Stainless Steel 304 / 304H / 304L Fasteners | SS 304 / 304H / 304L Fasteners |
| Stainless Steel 304 Nuts | SS 304H Bolts Supplier |
| Stainless Steel 304L Washers Exporter | 304 SS Stud Bolt |
| ASTM A 193 SS 304 Socket Cap Screw | SS DIN 1.4307 Bolts Manufacturer |
| Stainless Steel 304 Bolts | SS UNS S30453 Stud Bolt |
| 304 Stainless Steel Coupler Nuts Exporter | 304 SS spring washer Stockist |
| Stainless Steel DIN 1.4301 Flat Washer | SS 304L Countersunk Slotted Screw |
| Stainless Steel UNS UNS S30400 Double Ended Stud | SS 304H Tie Bar Exporter |
| Stainless Steel 304 Square Bolts Stockholder | SS UNS S30403 Punched Washer Distributor |
| Stainless Steel 304H Lock Nut Dealer | SS 304 Coupler Nuts |
| Stainless Steel UNS S30453 Double Ended Stud | SS 304 Self Locking Nuts Traders |
| Stainless Steel 304H Studbolt | ISO Certified SS Round 304 Head Bolts |
We are Exporter of Stainless Steel 304 Fasteners in Worldwide Such as India, Peru, India, Iran, Puerto Rico, Ukraine, Kuwait, Qatar, Bolivia, Iraq, New Zealand, Libya, Austria, Denmark, Namibia, Afghanistan, Lithuania, Finland, Egypt, Nigeria, Netherlands, Poland, Singapore, Venezuela, France, Turkey, Hungary, Serbia, Nigeria, Philippines, Malaysia, Pakistan, Taiwan, South Africa, Zimbabwe, Bhutan, Portugal, Kenya, Mexico, Germany, Ireland, Chile, Croatia, Russia, Brazil, South Korea, China, Yemen, Angola, Costa Rica, United States, Slovakia, Canada, Gabon, Macau, Chile, Trinidad & Tobago,Tunisia, Hong Kong, Gambia, Bulgaria, United Arab Emirates, Kazakhstan, Argentina, Saudi Arabia, Italy, Morocco, Nepal, Ghana, Mongolia, Jordan, Romania, Ecuador, Greece, Belarus, Oman, Switzerland, Azerbaijan, Thailand, Sri Lanka, United Kingdom, Japan, Norway, Iran, Spain, Australia, Mexico, Israel, Lebanon, Indonesia, Bangladesh, Belgium, Colombia, Tibet, Sweden, Estonia, Vietnam, Bahrain, Poland, Czech Republic, Algeria.
We are Suppliers of SS 304L / 304H Fasteners in India Such as Mumbai, Courbevoie, Faridabad, Chiyoda, Bangkok, Perth, Sharjah, Ahvaz, Ankara, Nashik, Petaling Jaya, Rajkot, Jakarta, Seoul, Al Khobar, Madrid, Calgary, Santiago, Lahore, Cairo, Gurgaon, Noida, Surat, Visakhapatnam, Navi Mumbai, Brisbane, Lagos, Karachi, Port-of-Spain, Thane, Houston, New Delhi, Ho Chi Minh City, Kolkata, Ernakulam, La Victoria, Dubai, Abu Dhabi, Melbourne, Sydney, Caracas, Doha, Vung Tau, Dammam, Kuala Lumpur, Geoje-si, Ludhiana, Secunderabad, Hong Kong, Mumbai, Milan, Bogota, Indore, Montreal, Toronto, Vadodara, Hyderabad, Nagpur, Thiruvananthapuram, Coimbatore, Kuwait City, Manama, Los Angeles, Pune, Bengaluru, Dallas, Mexico City, Kanpur, Jaipur, Aberdeen, Jamshedpur, Bhopal, Jeddah, Hanoi, Riyadh, Baroda, Chennai, Ahmedabad, Ranchi, Algiers, Moscow, Granada, Busan, New York, Rio de Janeiro, Singapore, Edmonton, Al Jubail, London, Chandigarh, Colombo, Howrah, Ulsan, Atyrau, Pimpri-Chinchwad, Muscat, Tehran, Haryana, Istanbul, Gimhae-si.