INCONEL 600 fasteners are a nickel-chromium alloy designed for use in extreme temperature applications ranging from cryogenic temperatures to 1100°C (2000°F). The alloy has a nominal composition of 72% nickel, 14-17% chromium, 5-9% iron, and trace amounts of other elements such as manganese, silicon, and titanium. Inconel 600 Fasteners are designed to resist corrosion from oxidation and other forms of a chemical attack. This makes Inconel UNS N06600 Fasteners ideal for use in extreme environments such as those found in aerospace applications or areas with high humidity levels. It also offers a great deal of strength, making it suitable for applications requiring superior durability.
ASTM B166 Inconel Fasteners, ASTM B166 UNS N06600 Fasteners, Inconel 600 hex cap screw, Inconel alloy 600 Fasteners, Inconel Alloy High Tensile Fasteners, Inconel 600 Nuts, Inconel Alloy 600 flat washer Supplier & Exporter
The main benefit of using Inconel alloy 600 Fasteners is their corrosion resistance, allowing them to be used outdoors without fear of rusting or weakening. Werkstoff Nr. 2.4816 Fasteners also offer superior strength, making them suitable for heavy-duty applications such as those in aerospace or marine industries. Furthermore, Alloy 600 Fasteners have a low coefficient of friction which means they won't stick together or jam as easily as other materials when exposed to moisture or saltwater spray. Several grades of Inconel 600 Fasteners are available like Inconel 600 Nuts, Inconel 600 Bolts, etc.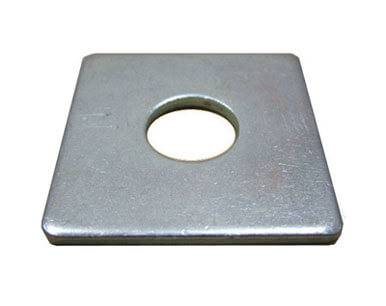 INCONEL 600 SQUARE WASHER
INCONEL 600 HEX NUTS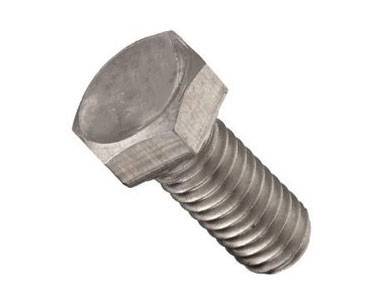 INCONEL 600 HEX BOLTS
600 Alloy Fasteners are most commonly used in aerospace and marine applications where their corrosion resistance is essential. They can also be found in industrial settings where their strength is appreciated; they can be used as bolts, nuts, screws, washers, clamps, and more. Furthermore, they can be used both indoors and outdoors due to their corrosion resistance; they won't corrode when exposed to rain or saltwater spray. We also manufacture other products such as Inconel 625 Nuts, Inconel 718 Washers, etc.
Many different types of INCONEL 600 fasteners are available on the market today, including bolts, nuts, screws, studs, and washers. Each type has unique properties, so it's important to choose the right one for your application; some may offer more strength than others, while others may provide better corrosion protection against harsh elements such as saltwater spray or humidity levels.
All in all, INCONEL 600 fasteners are an excellent choice if you need superior strength and corrosion resistance in extreme environments such as those encountered in aerospace or marine applications.
What is Inconel 600 Fasteners?
Inconel 600 fasteners are high-performance fastening components made from a nickel-chromium alloy called Inconel 600. This alloy is known for its excellent resistance to high-temperature oxidation, corrosion & stress-corrosion cracking. Inconel 600 fasteners are commonly used in extreme environments, such as aerospace, chemical processing & nuclear power industries.
What are the Uses of Inconel 600 Fasteners?
Inconel 600 fasteners are commonly used in applications that demand high strength, corrosion resistance & reliability in extreme environments. Some specific uses of Inconel 600 fasteners include aerospace applications such as aircraft engines, chemical processing equipment, nuclear power plants, and heat-treating furnaces.
Inconel 600 Screws, Inconel Alloy 600 heavy hex nuts, Inconel 600 threaded rod, Werkstoff Nr. 2.4816 Fasteners, Inconel Alloy 600 round head bolts Manufacturer & Stockist
| | | | | |
| --- | --- | --- | --- | --- |
| Material | Specification | Standards | Size | Length |
| | | ASTM B166 | | |

Alloy

Common Name

Related Specification

 
 

British

European

ASTM

UNS

Alloy 600

Inconel 600 ®

BS 3076 NA 14

2.4816

B166

N06600
Inconel 600 Fasteners Price
Inconel 600 Hex Bolt
US $1-10 / Piece
Incoloy 600 hex head cap screw alloy steel inconel alloy 600
US $0.1-5 / Piece
High quality ,best price inconel 600 Flat Washer
US $0.1-1.2 / Piece
Inconel 600 hardware hex nut ansi b 18.2.2
US $0.1-5 / Piece
Stud Bolt ASTM A193 Gr B7
US $0.1-1 / Piece
Other Types Of Inconel 600 Fasteners
| | |
| --- | --- |
| Inconel Fasteners | Inconel Alloy Fasteners |
| Inconel 600 Nuts | Inconel Alloy Bolts Supplier |
| Inconel 600 Washers Exporter | Inconel 600 Stud Bolt |
| Inconel 600 Fender Washer | Inconel Alloy Bolts Manufacturer |
| ASTM B166 Cap Screw | Inconel 600 Foundation Bolts |
| Inconel 600 Square Nut Exporter | Inconel Alloy Pan Head Screw Stockist |
| DIN 2.4816 Inconel Bolts Manufacturer | Inconel Pan Head Screw |
| Inconel 600 Double Ended Stud | Inconel 600 Tie Bar Exporter |
| UNS N06600 Square Bolts Supplier | Inconel Alloy Punched Washer Distributor |
| Inconel Alloy Lock Nut Supplier | Inconel 600 Coupler Nuts |
| Inconel Flat Washer | Inconel Locking Nuts Manufacturer |
| Inconel Alloy Studbolt | ISO Certified Inconel Countersunk Slotted Screw |
We are Exporter of Inconel Alloy 600 Fasteners in Worldwide Such as India, Tibet, Saudi Arabia, Canada, Serbia, Spain, Austria, Iraq, Chile, Lithuania, Taiwan, Libya, Ecuador, India, Thailand, Iran, New Zealand, Poland, Algeria, Colombia, Bulgaria, Qatar, Bhutan, Germany, Australia, Ghana, Indonesia, South Korea, Lebanon, Kazakhstan, Macau, South Africa, Croatia, Israel, Namibia, Kuwait, Estonia, Pakistan, Norway, Czech Republic, Bahrain, Mongolia, Nigeria, Afghanistan, Egypt, Belgium, Bolivia, Vietnam, Jordan, Kenya, Singapore, France, Netherlands, Azerbaijan, Nepal, Romania, China, Slovakia, Angola, Philippines, Belarus, Morocco, Turkey, Greece, Portugal, Switzerland, Hong Kong, Nigeria, Peru, Chile, Iran, United Kingdom, Denmark, Yemen, Bangladesh, Argentina, Russia, Mexico, Malaysia, Italy, Trinidad & Tobago,Tunisia, Japan, Sri Lanka, Brazil, Gabon, Ireland, Puerto Rico, Hungary, United Arab Emirates, Gambia, Sweden, Finland, United States, Venezuela, Oman, Zimbabwe, Costa Rica, Mexico, Ukraine, Poland.
We are Suppliers of Inconel 600 Fasteners in India Such as Mumbai, Hanoi, Noida, Chiyoda, Nashik, Ankara, Vadodara, Pimpri-Chinchwad, Chennai, Cairo, Montreal, Perth, Aberdeen, Doha, Karachi, Granada, Rajkot, Calgary, Santiago, New York, Thane, Manama, Riyadh, Tehran, Geoje-si, Hyderabad, Dubai, Moscow, Sydney, Ahmedabad, Ulsan, Singapore, Jakarta, Vung Tau, Melbourne, Al Khobar, London, Navi Mumbai, Ernakulam, Gimhae-si, Ranchi, Algiers, Kuala Lumpur, La Victoria, Courbevoie, Secunderabad, Hong Kong, Haryana, Rio de Janeiro, Dammam, Los Angeles, Al Jubail, Bogota, Kuwait City, Mumbai, Gurgaon, Port-of-Spain, Faridabad, Colombo, Ludhiana, Milan, Abu Dhabi, Dallas, Bangkok, Bhopal, Ahvaz, Ho Chi Minh City, Lagos, Surat, Madrid, Thiruvananthapuram, Busan, Chandigarh, Coimbatore, New Delhi, Sharjah, Houston, Baroda, Istanbul, Howrah, Mexico City, Bengaluru, Lahore, Petaling Jaya, Jeddah, Visakhapatnam, Jaipur, Brisbane, Seoul, Muscat, Kolkata, Indore, Atyrau, Kanpur, Caracas, Edmonton, Toronto, Jamshedpur, Nagpur, Pune.