ASTM B335 Hastelloy Fasteners, Hastelloy B2 hex cap screw, Hastelloy Alloy High Tensile Fasteners, Hastelloy B2 Nuts, Hastelloy Alloy B2 flat washer Supplier & Exporter
Asiad Steels is one of the known manufacturers, distributors and suppliers of Hastelloy B2 Fasteners, which has outstanding resistance to hydrochloric acid at all concentrations and temperatures. We also offer the same in different types such as Hastelloy B2 Nuts, Hastelloy B2 Bolts, Hastelloy B2 Washers and Hastelloy B2 Stud Bolt. These Hastelloy B2 is a solid solution strengthened, nickel-molybdenum alloy, with significant resistance to reducing environments like hydrogen chloride gas, and sulfuric, acetic and phosphoric acids.  Molybdenum is the primary alloying element which provides significant corrosion resistance to reducing environments. Hastelloy B2 provides resistance to pure sulfuric acid and a number of non-oxidizing acids. The alloy should not be used in oxidizing media or where oxidizing contaminants are available in reducing media.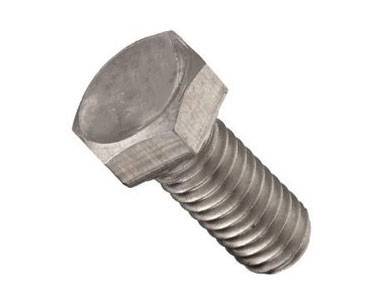 HASTELLOY B2 HEX BOLTS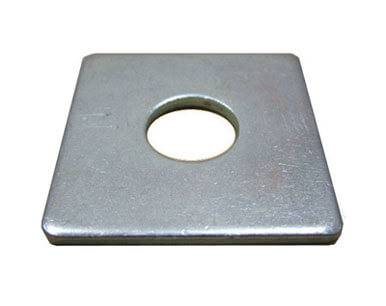 HASTELLOY B2 SQUARE WASHER
HASTELLOY B2 HEX NUTS
And to never be insular and inward looking. Hastelloy B2 are the building block of a strong caricature and the composition of Hastelloy leverages it with the requisite strength and also with the quality standard that helps it in taking a lot of pressure for a lot of coming years. Hastelloy B-2 is used for most chemical process applications in the welded condition, gasoline refining. This nickel steel alloy can be used in the as-welded condition because it resists the formation of grain-boundary carbide precipitates in the weld heat-affected zone. Industry users like the resistance to a wide range of organic acids and the resistance to chloride-induced stress-corrosion cracking. These super alloys are also known as high performance alloys. It resists both reducing and oxidizing acids, and is used in furnace scrubbers and phosphoric acid production. Buy Alloy B2 Fastenersat reasonable rates from us.
Hastelloy B2 Screws, Hastelloy Alloy B2 heavy hex nuts, Hastelloy B2 threaded rod, Alloy B2 round head bolts, B2 Alloy Fasteners Manufacturer & Stockist
| | | | | |
| --- | --- | --- | --- | --- |
| Material | Specification | Standards | Size | Length |
| | | ASTM B335 | | |

| STANDARD | HASTALLOY B2 |
| --- | --- |
| UNS | N10665 |
| WERKSTOFF NR. | 2.4617 |
| EN | - |
| JIS | - |
Hastelloy B2 Fasteners Price
Hastelloy B2 3 inch hex nut dimensions and locking nuts and bolts
US $0.1-50 / Piece
Alloy Steel Fastener Hastelloy B2 Hex Bolt
10 Pieces (Min. Order)
Special Alloy Fastener Hastelloy B2 Flat Washer
US $1-10 / Piece
Hastelloy B2/UNS N10665/NS322 hexagon flange screws
US $1-10 / Set
Hastelloy B2 B3 alloy steel fasteners double thread stud bolt
US $0.1-100 / Set
Other Types Of Hastelloy B2 Fasteners
| | |
| --- | --- |
| Hastelloy B2 Fasteners | Hastelloy Alloy B2 Fasteners |
| Hastelloy B2 Nuts | Alloy B2 Bolts Supplier |
| B2 Alloy Square Nut Exporter | Hastelloy Alloy Pan Head Screw Stockist |
| DIN 2.4617 Hastelloy Bolts Manufacturer | Hastelloy Pan Head Screw |
| Hastelloy B2 Double Ended Stud | Hastelloy B2 Tie Bar Exporter |
| UNS N10665 Square Bolts Supplier | Hastelloy Alloy B2 Punched Washer Distributor |
| Alloy B2 Lock Nut Supplier | Hastelloy B2 Coupler Nuts |
| Hastelloy B2 Washers Exporter | Hastelloy B2 Stud Bolt |
| Hastelloy B2 Fender Washer | Hastelloy Alloy Bolts Manufacturer |
| ASTM B335 Cap Screw | Hastelloy B2 Foundation Bolts |
| B2 Alloy Flat Washer | Hastelloy B2 Locking Nuts Manufacturer |
| Hastelloy Alloy B2 Studbolt | ISO Certified Hastelloy B2 Countersunk Slotted Screw |
We are Exporter of Hastelloy Alloy B2 Fasteners in Worldwide Such as India, Austria, Iraq, Canada, Italy, South Korea, Taiwan, Argentina, Algeria, Iran, Switzerland, Colombia, Malaysia, Mongolia, Namibia, Nigeria, Puerto Rico, Thailand, Bahrain, Spain, United Kingdom, Vietnam, Bhutan, Finland, Poland, Venezuela, India, Pakistan, Nigeria, Estonia, South Africa, Lithuania, France, United States, Romania, Croatia, Ecuador, Trinidad & Tobago,Tunisia, Yemen, Bangladesh, Ukraine, Chile, Ghana, Serbia, Czech Republic, Greece, Saudi Arabia, Zimbabwe, Belgium, Japan, Hong Kong, Tibet, Denmark, Mexico, Norway, Belarus, Russia, Singapore, Brazil, Gambia, Iran, Kazakhstan, Mexico, Morocco, Bulgaria, Germany, Gabon, Philippines, Slovakia, New Zealand, Poland, Sweden, Macau, Bolivia, Indonesia, China, Australia, Nepal, Afghanistan, Costa Rica, Azerbaijan, Kenya, United Arab Emirates, Libya, Lebanon, Netherlands, Israel, Egypt, Angola, Sri Lanka, Peru, Qatar, Ireland, Oman, Chile, Portugal, Turkey, Jordan, Hungary, Kuwait.
We are Suppliers of Hastelloy B2 Fasteners in India Such as Mumbai, Noida, Gurgaon, Baroda, Cairo, Kuwait City, Houston, Algiers, Ludhiana, Jamshedpur, Pimpri-Chinchwad, Secunderabad, Hanoi, Riyadh, Santiago, Los Angeles, Hong Kong, Al Khobar, Montreal, Perth, Indore, Aberdeen, Melbourne, Ho Chi Minh City, Milan, Rio de Janeiro, Al Jubail, Colombo, Chennai, Ankara, Pune, Ranchi, Navi Mumbai, Courbevoie, Jakarta, Kuala Lumpur, Coimbatore, Chiyoda, Mumbai, Nagpur, Mexico City, Manama, Vung Tau, Kanpur, Rajkot, Tehran, Ernakulam, La Victoria, Lahore, London, Geoje-si, Atyrau, Thiruvananthapuram, Bogota, Jeddah, Caracas, Sydney, Gimhae-si, Calgary, Chandigarh, Haryana, Port-of-Spain, Ahvaz, Faridabad, Muscat, Dubai, Lagos, Toronto, New Delhi, Granada, Hyderabad, Singapore, Dammam, Vadodara, Istanbul, Ahmedabad, Brisbane, Bhopal, Nashik, Petaling Jaya, Visakhapatnam, Busan, Sharjah, Abu Dhabi, Madrid, Edmonton, Karachi, Moscow, Bengaluru, Kolkata, New York, Dallas, Jaipur, Thane, Bangkok, Doha, Surat, Ulsan, Seoul, Howrah.