Hastelloy C276 Screws, Hastelloy Alloy C276 heavy hex nuts, Hastelloy C276 threaded rod, Alloy C276 round head bolts, C276 Alloy Fasteners Manufacturer & Stockist
Asiad Steels is one of the well-known suppliers and manufacturers of Hastelloy C276 Fasteners, which is a Nickel-chromium-molybdenum wrought alloy that is considered the most versatile corrosion resistant alloy available. The high nickel and molybdenum contents make the nickel steel alloy especially resistant to pitting and crevice corrosion in reducing environments while chromium conveys resistance to oxidizing media. Applications include and are not limited to, stack liners, ducts, dampers, scrubbers, stack-gas re-heaters, heat exchangers, reaction vessels and evaporators. Industries where C276 can be utilized are petrochemical and chemical processing, power generation, pharmaceutical, pulp and paper production and waste treatment to name a few. This alloy resists the formation of grain-boundary precipitaties in the weld heat-affected zone, thus making it suitable for most chemical process applications in the as-welded condition.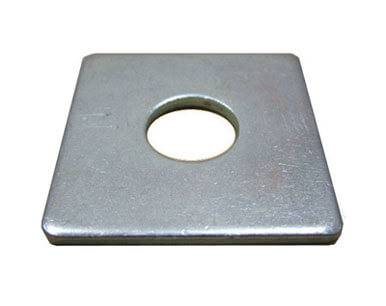 HASTELLOY C276 SQUARE WASHER
HASTELLOY C276 HEX NUTS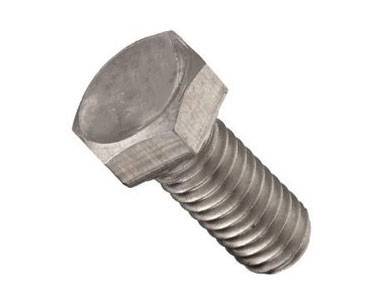 HASTELLOY C276 HEX BOLTS
Although the alloy tends to work-harden, it can be successfully deep-drawn, spun, press formed or punched. The coolest property of this alloy is that it does not allow the formation of precipitates of grain-boundaries on the weld heat affected zone. HASTELLOY C-276 alloy is available in the form of plates, sheets, strips, billets, bars, wires, pipes, tubes, and covered electrodes. Pharmaceutical manufacturers use pipes and boilers of Hastelloy C22 to prevent corrosion to interfere with medication. This alloy can withstand very high temperatures and is corrosion resistant. Hastelloy C22 Steel is manufactured using finest grade raw material available to ensure international quality. Buy Alloy C276 Fasteners at reasonable rates from us. We also offer the same in different sizes and shapes to our clients.
ASTM B574 Hastelloy Fasteners, Hastelloy C276 hex cap screw, Hastelloy Alloy High Tensile Fasteners, Hastelloy C276 Nuts, Hastelloy Alloy C276 flat washer Supplier & Exporter
| | | | | |
| --- | --- | --- | --- | --- |
| Material | Specification | Standards | Size | Length |
| | | ASTM B574 | | |

| STANDARD | HASTALLOY C 226 |
| --- | --- |
| UNS | N10276 |
| WERKSTOFF NR. | 2.4819 |
| EN | NiMo16Cr15W |
| JIS | NW 0276 |
Hastelloy C276 Fasteners Price
Hastelloy C276 / 2.4819 hex nuts 5/16"-24UNF price
US $1-100 / Piece
Hastelloy C276 / 2.4819 alloy steel heavy hex bolts
US $1-100 / Piece
Special Alloy Hastelloy C276 Washers/ Flat Washers
US $0.01-0.56 / Piece
C276 UNS N10276 hastelloy Socket Cap Screw
US $0.5-5 / Piece
cheap wholesale hastelloy c276 stud bolts and hexagonal nuts
US $0.0002-0.005 / Piece
Other Types Of Hastelloy C276 Fasteners
| | |
| --- | --- |
| Hastelloy C276 Fasteners | Hastelloy Alloy C276 Fasteners |
| Hastelloy C276 Nuts | Alloy C276 Bolts Supplier |
| Hastelloy C276 Washers Exporter | Hastelloy C276 Stud Bolt |
| Hastelloy C276 Fender Washer | Hastelloy Alloy Bolts Manufacturer |
| ASTM B574 Cap Screw | Hastelloy C276 Foundation Bolts |
| C276 Alloy Square Nut Exporter | Hastelloy Alloy Pan Head Screw Stockist |
| DIN 2.4819 Hastelloy Bolts Manufacturer | Hastelloy Pan Head Screw |
| Hastelloy C276 Double Ended Stud | Hastelloy C276 Tie Bar Exporter |
| UNS N10276 Square Bolts Supplier | Hastelloy Alloy C276 Punched Washer Distributor |
| Alloy C276 Lock Nut Supplier | Hastelloy C276 Coupler Nuts |
| C276 Alloy Flat Washer | Hastelloy C276 Locking Nuts Manufacturer |
| Hastelloy Alloy C276 Studbolt | ISO Certified Hastelloy C276 Countersunk Slotted Screw |
We are Exporter of Hastelloy Alloy C276 Fasteners in Worldwide Such as India, Austria, Iraq, Canada, Italy, South Korea, Taiwan, Argentina, Algeria, Iran, Switzerland, Colombia, Malaysia, Mongolia, Namibia, Nigeria, Puerto Rico, Thailand, Bahrain, Spain, United Kingdom, Vietnam, Bhutan, Finland, Poland, Venezuela, India, Pakistan, Nigeria, Estonia, South Africa, Lithuania, France, United States, Romania, Croatia, Ecuador, Trinidad & Tobago,Tunisia, Yemen, Bangladesh, Ukraine, Chile, Ghana, Serbia, Czech Republic, Greece, Saudi Arabia, Zimbabwe, Belgium, Japan, Hong Kong, Tibet, Denmark, Mexico, Norway, Belarus, Russia, Singapore, Brazil, Gambia, Iran, Kazakhstan, Mexico, Morocco, Bulgaria, Germany, Gabon, Philippines, Slovakia, New Zealand, Poland, Sweden, Macau, Bolivia, Indonesia, China, Australia, Nepal, Afghanistan, Costa Rica, Azerbaijan, Kenya, United Arab Emirates, Libya, Lebanon, Netherlands, Israel, Egypt, Angola, Sri Lanka, Peru, Qatar, Ireland, Oman, Chile, Portugal, Turkey, Jordan, Hungary, Kuwait.
We are Suppliers of Hastelloy C276 Fasteners in India Such as Mumbai, Noida, Gurgaon, Baroda, Cairo, Kuwait City, Houston, Algiers, Ludhiana, Jamshedpur, Pimpri-Chinchwad, Secunderabad, Hanoi, Riyadh, Santiago, Los Angeles, Hong Kong, Al Khobar, Montreal, Perth, Indore, Aberdeen, Melbourne, Ho Chi Minh City, Milan, Rio de Janeiro, Al Jubail, Colombo, Chennai, Ankara, Pune, Ranchi, Navi Mumbai, Courbevoie, Jakarta, Kuala Lumpur, Coimbatore, Chiyoda, Mumbai, Nagpur, Mexico City, Manama, Vung Tau, Kanpur, Rajkot, Tehran, Ernakulam, La Victoria, Lahore, London, Geoje-si, Atyrau, Thiruvananthapuram, Bogota, Jeddah, Caracas, Sydney, Gimhae-si, Calgary, Chandigarh, Haryana, Port-of-Spain, Ahvaz, Faridabad, Muscat, Dubai, Lagos, Toronto, New Delhi, Granada, Hyderabad, Singapore, Dammam, Vadodara, Istanbul, Ahmedabad, Brisbane, Bhopal, Nashik, Petaling Jaya, Visakhapatnam, Busan, Sharjah, Abu Dhabi, Madrid, Edmonton, Karachi, Moscow, Bengaluru, Kolkata, New York, Dallas, Jaipur, Thane, Bangkok, Doha, Surat, Ulsan, Seoul, Howrah.