Hastelloy B3 Screws, Hastelloy Alloy B3 heavy hex nuts, Hastelloy B3 threaded rod, Alloy B3 round head bolts, B3 Alloy Fasteners Manufacturer & Stockist
Asiad Steels is one of the leading suppliers and manufacturers of Hastelloy B3 Fasteners, which has outstanding resistance to hydrochloric acid at all concentrations and temperatures. Furthermore, it has greatly improved structural stability compared with previous B-type alloys, leading to fewer concerns during welding, fabrication, and service. Hastelloy B-3 is a nickel-molybdenum alloy with excellent resistance to pitting, corrosion, and stress-corrosion cracking plus, thermal stability superior to that of alloy B-2. Hastelloy UNS N10675 Fasteners is applicable in aircraft, furnace and chemical process components, honeycombs and gas turbine combustion section components. It also withstands sulphuric, acetic, formic and phosphoric acids and other non-oxidizing media. B-3 Alloy Fasteners has a special chemistry designed to achieve a level of thermal stability greatly superior to that of its predecessors, e.g. HASTELLOY B-2 alloy. Hastelloy B3 has been primarily used for their resistance to corrosion in non-oxidizing environments such as HCl. HASTELLOY B-3 Din 2.4617 Fasteners is an additional member of the Ni-Mo-family of alloys with a special chemistry designed.
HASTELLOY B3 HEX NUTS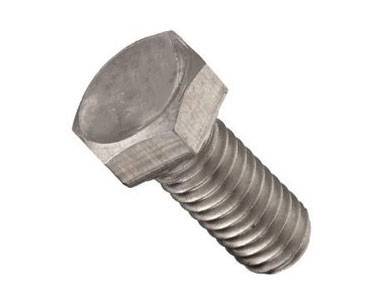 HASTELLOY B3 HEX BOLTS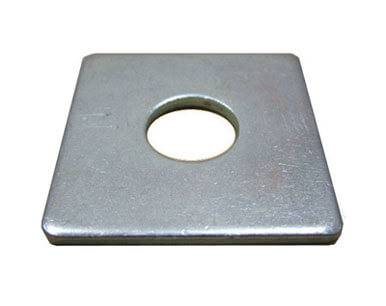 HASTELLOY B3 SQUARE WASHER
It is also used in chemical processing, vacuum furnaces, and mechanical components. This is with respect to the condensed propensity to precipitate lethal intermetallic stages in B-3 alloy, in that way, meeting the expense of it better ductility than Alloy B-2 throughout and following a number of thermal cycling forms. B-3 alloy can be welded by all common welding techniques, although oxyacetylene and submerged arc welding processes are not recommended when the fabricated item is to be used in corrosive service. Special precautions should be taken to avoid excessive heat input. Buy Alloy B3 Fastenersat reasonable rates from us.
ASTM B335 Hastelloy Fasteners, Hastelloy B3 hex cap screw, Hastelloy Alloy High Tensile Fasteners, Hastelloy B3 Nuts, Hastelloy Alloy B3 flat washer Supplier & Exporter
| | | | | |
| --- | --- | --- | --- | --- |
| Material | Specification | Standards | Size | Length |
| | | ASTM B335 | | |

Alloy

Common Name

Related Specification

British

European

ASTM

UNS

Alloy B3

Hastelloy B3 ®


2.4600

B335

N10675
Hastelloy B3 Fasteners Price
Hastelloy B3 fasteners cap nut
US $0.1-10 / Piece
Hastelloy B3fastener hex Bolts
US $0.1-10 / Piece
Hastelloy B3 standard flat washer
US $0.1-50 / Piece
Hastelloy B3 set screw
US $0.5-5 / Piece
Hastelloy B3 UNS N10675 Stud Bolts With Nuts
US $0.1-50 / Piece
Other Types Of Hastelloy B3 Fasteners
| | |
| --- | --- |
| Hastelloy B3 Fasteners | Hastelloy Alloy B3 Fasteners |
| Hastelloy B3 Nuts | Alloy B3 Bolts Supplier |
| Alloy B3 Lock Nut Supplier | Hastelloy B3 Coupler Nuts |
| Hastelloy B3 Washers Exporter | Hastelloy B3 Stud Bolt |
| Hastelloy B3 Fender Washer | Hastelloy Alloy Bolts Manufacturer |
| ASTM B335 Cap Screw | Hastelloy B3 Foundation Bolts |
| B3 Alloy Flat Washer | Hastelloy B3 Locking Nuts Manufacturer |
| B3 Alloy Square Nut Exporter | Hastelloy Alloy Pan Head Screw Stockist |
| DIN 2.4600 Hastelloy Bolts Manufacturer | Hastelloy Pan Head Screw |
| Hastelloy B3 Double Ended Stud | Hastelloy B3 Tie Bar Exporter |
| UNS N10675 Square Bolts Supplier | Hastelloy Alloy B3 Punched Washer Distributor |
| Hastelloy Alloy B3 Studbolt | ISO Certified Hastelloy B3 Countersunk Slotted Screw |
We are Exporter of Hastelloy Alloy B3 Fasteners in Worldwide Such as India, Angola, Libya, Serbia, Chile, Hong Kong, Trinidad & Tobago,Tunisia, Yemen, Pakistan, Thailand, United States, Mexico, France, Ecuador, Austria, Argentina, Nigeria, Kenya, Gabon, Mexico, Vietnam, Iran, South Africa, Poland, Brazil, Switzerland, Kazakhstan, Turkey, Nigeria, Egypt, United Kingdom, Canada, Gambia, Ireland, Lebanon, Colombia, Malaysia, Jordan, Australia, Russia, Qatar, Puerto Rico, Netherlands, Romania, Poland, Hungary, Greece, Nepal, Indonesia, Lithuania, Bahrain, Croatia, Sri Lanka, Chile, Portugal, Denmark, Saudi Arabia, Sweden, Bolivia, Kuwait, Morocco, New Zealand, Ukraine, Bulgaria, Spain, United Arab Emirates, Afghanistan, Peru, Venezuela, Czech Republic, Italy, India, Norway, Japan, Azerbaijan, Algeria, Namibia, Bhutan, Iraq, Belgium, Zimbabwe, South Korea, Israel, Tibet, Germany, Finland, Bangladesh, Mongolia, Costa Rica, Philippines, Belarus, Macau, China, Ghana, Iran, Oman, Estonia, Slovakia, Taiwan, Singapore.
We are Suppliers of Hastelloy B3 Fasteners in India Such as Mumbai, Madrid, Petaling Jaya, Al Jubail, Nashik, Bengaluru, Singapore, Courbevoie, Sydney, Moscow, Bhopal, Milan, New Delhi, Chandigarh, Bogota, Gurgaon, Rio de Janeiro, Howrah, Kuwait City, Port-of-Spain, Mumbai, Montreal, Houston, Manama, Vadodara, Dallas, Secunderabad, Thane, Toronto, Lagos, Jamshedpur, Visakhapatnam, Cairo, Thiruvananthapuram, Nagpur, Ahmedabad, Gimhae-si, Abu Dhabi, Noida, Chennai, Bangkok, Navi Mumbai, Caracas, Dammam, Brisbane, Santiago, Algiers, Riyadh, Kolkata, Granada, Perth, Melbourne, Hyderabad, Baroda, Indore, Mexico City, Pune, Atyrau, Pimpri-Chinchwad, Busan, Ahvaz, Jaipur, Calgary, New York, Surat, Tehran, Colombo, Ho Chi Minh City, Sharjah, Edmonton, Kuala Lumpur, Al Khobar, Geoje-si, Jakarta, Karachi, Aberdeen, Haryana, Vung Tau, Coimbatore, Rajkot, Ulsan, Hanoi, Ludhiana, Dubai, La Victoria, Muscat, Doha, Ernakulam, Los Angeles, Lahore, London, Jeddah, Istanbul, Chiyoda, Seoul, Hong Kong, Kanpur, Ranchi, Ankara, Faridabad.