Incoloy DIN 1.4959 Screws, Incoloy 800ht heavy hex nuts, Incoloy 800ht threaded rod, Incoloy 800ht round head bolts Manufacturer & Stockist
Asiad Steels is one of the prominent suppliers and manufacturers of Incoloy 800HT Fasteners. These Inconel 800HT Fasteners is actually a nickel-iron-chromium alloy having the similar basic configuration as Incoloy 800 Fasteners, by means of suggestively superior creep rupture potency. Inconel 800HT Fasteners are small mechanical devices that act as support systems in industrial machinery and can be made of lot of metals and alloys like steel, copper and alloys like Monel or Inconel and their varying grades. Meanwhile, Inconel 800 / 800H / 800HT are identical except for having an addition of aluminum and titanium. The Inconel 800HT Fasteners are used in Hardware, Petro-Chemical Industry, Oil and Gas Industry, Nuclear Industry, Pulp & Paper Industry, Research & Development, Mega Projects & Defense & Development Industries. Uses of Inconel 800HT Fasteners have protracted from petrochemical processing reformer tubing, to flare tips and bellows in processing plant service. Heat treatment retorts, muffles jigs and fixtures have also used this material to great effect.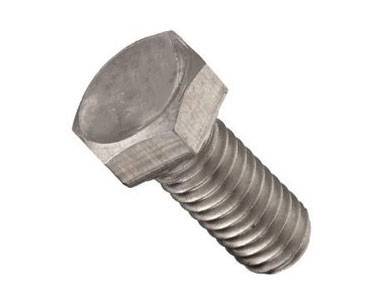 INCOLOY 800ht HEX BOLTS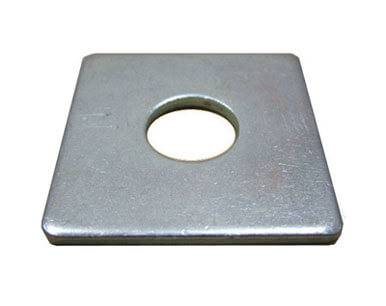 INCOLOY 800ht SQUARE WASHER
INCOLOY 800ht HEX NUTS
These Incoloy UNS N08811 fasteners are manufactured using metals, which are corrosion sensitive. Inconel Alloy 800HT Fasteners are nickel-iron-chromium alloys that possess great tensile strengths, superior resistance to corrosion, and stability when subjected to high temperatures. Inconel Alloy 800HT is extremely functional as it maintains a stable structure, even when exposed to high temperature. It has good strength and excellent resistance to oxidation and carburisation in high temperature atmospheres. It also resists corrosion in many aqueous environments. Buy Alloy 800HT Fasteners at reasonable rates from us.
ASTM B408 Incoloy Fasteners, Incoloy 800ht hex cap screw, Incoloy UNS N08811 High Tensile Fasteners, Incoloy 800ht Nuts, Incoloy 800ht flat washer Supplier & Exporter
| | | | | |
| --- | --- | --- | --- | --- |
| Material | Specification | Standards | Size | Length |
| | | ASTM B408 | | |

Alloy

AFNOR

Related Specification

 
 

EN

JIS

WERKSTOFF NR.

UNS

Incoloy 800HT

-


X8NiCrAlTi32-21

NCF 800HT

1.4959

N08811
Incoloy 800ht Fasteners Price
Incoloy Hexagon Nut
US $0.05-0.3 / Piece
Incoloy 800ht u bolt
US $0.001-0.2 / Piece
Incoloy 800ht standard spring washer lock washer
US $0.1-50 / Piece
Incoloy 800ht hot dip galvanized self drilling screw
US $0.001-0.05 / Piece
Alloy 800ht UNS N08811 EN 1.4959 stud bolt M12
US $1-2 / Piece
Other Types Of Incoloy 800ht Fasteners
| | |
| --- | --- |
| Incoloy 800ht Fasteners | Incoloy Alloy Fasteners |
| Incoloy 800ht Nuts | Incoloy Alloy 800ht Bolts Supplier |
| Incoloy Lock Nut Supplier | Incoloy 800ht Coupler Nuts |
| Incoloy Flat Washer | Incoloy Alloy 800ht Locking Nuts Manufacturer |
| Incoloy Studbolt | ISO Certified Incoloy 800ht Countersunk Slotted Screw |
| Incoloy 800ht Square Nut Exporter | Incoloy Pan Head Screw Stockist |
| DIN 1.4959 Incoloy Bolts Manufacturer | Incoloy 800ht Pan Head Screw |
| Incoloy 800ht Double Ended Stud | Incoloy 800ht Tie Bar Exporter |
| Incoloy 800ht Washers Exporter | Incoloy 800ht Stud Bolt |
| Incoloy 800ht Fender Washer | Incoloy Bolts Manufacturer |
| ASTM B408 Cap Screw | Incoloy Alloy 800ht Foundation Bolts |
| UNS N08811 Square Bolts Supplier | Incoloy Punched Washer Distributor |
We are Exporter of Incoloy 800ht Fasteners in Worldwide Such as India, Taiwan, Bulgaria, Serbia, Bahrain, India, Chile, United Kingdom, Puerto Rico, Nigeria, Slovakia, Poland, Israel, Turkey, Morocco, Lithuania, Bangladesh, Gabon, Afghanistan, Libya, Portugal, Jordan, Lebanon, Bhutan, United States, Kuwait, Russia, Yemen, Hong Kong, Romania, Gambia, Costa Rica, Malaysia, Finland, Greece, Sri Lanka, Iraq, France, Belgium, Canada, Angola, Saudi Arabia, Denmark, Croatia, Macau, Singapore, Azerbaijan, Japan, New Zealand, Nigeria, Italy, Algeria, Chile, Spain, Thailand, Brazil, Argentina, Tibet, China, Germany, Poland, Peru, Iran, Netherlands, Kenya, Australia, Ukraine, Pakistan, Trinidad & Tobago,Tunisia, Nepal, Mongolia, Ireland, Norway, Indonesia, Namibia, Oman, Zimbabwe, Czech Republic, South Africa, Kazakhstan, Vietnam, Qatar, Mexico, Philippines, Ecuador, Mexico, Bolivia, Belarus, Hungary, South Korea, Switzerland, Estonia, Sweden, United Arab Emirates, Venezuela, Austria, Colombia, Ghana, Iran, Egypt.
We are Suppliers of Incoloy Alloy 800ht Fasteners in India Such as Mumbai, Edmonton, Visakhapatnam, Ulsan, Nagpur, Calgary, Seoul, Lahore, Al Jubail, Ernakulam, Algiers, Gurgaon, Thane, Surat, Courbevoie, Sydney, Chennai, Manama, Ahmedabad, Thiruvananthapuram, Bengaluru, Navi Mumbai, Tehran, Santiago, Kolkata, Howrah, Istanbul, Ranchi, Kuala Lumpur, Karachi, Dammam, Busan, Dubai, Abu Dhabi, Ahvaz, Chandigarh, Montreal, Sharjah, Atyrau, Jakarta, Petaling Jaya, Colombo, Pimpri-Chinchwad, New York, Port-of-Spain, Aberdeen, Secunderabad, Ho Chi Minh City, Rio de Janeiro, Gimhae-si, Singapore, Moscow, Vung Tau, Faridabad, Bhopal, Brisbane, Bangkok, Chiyoda, Al Khobar, Rajkot, Noida, Indore, Baroda, Ludhiana, Hong Kong, Madrid, Caracas, Kanpur, Haryana, Bogota, Jamshedpur, Cairo, Jaipur, Nashik, Vadodara, Perth, Mexico City, New Delhi, Melbourne, Geoje-si, Dallas, Riyadh, Coimbatore, La Victoria, Lagos, Doha, Pune, Milan, Granada, Toronto, London, Los Angeles, Jeddah, Hyderabad, Hanoi, Kuwait City, Ankara, Mumbai, Houston, Muscat.