Inconel DIN 2.4668 Screws, Inconel 718 heavy hex nuts, Inconel Alloy 718 threaded rod, Inconel 718 round head bolts Manufacturer & Stockist
Asiad Steels is one of the leading suppliers and manufacturers of Inconel 718 Fasteners, which are derived from a precipitation hardened nickel/chromium alloy that also has smaller amounts of other ingredients such as aluminum and titanium. Inconel 718 Fasteners are precipitation hardening fasteners manufactured from alloy containing nickel as base element containing chromium and Molybdenum with additions of aluminum, titanium and cobalt. Inconel UNS N07718 Fasteners is often used in gas turbines, rocket motors, spacecraft, nuclear reactors, pumps, and tooling. Inconel 718 fasteners are made from nickel-based alloys known for their oxidation- and corrosion-resistant properties that allow them to perform well in high heat and high pressure environments. Similar ingredients and properties allow Inconel Alloy 718 Fasteners and other grades of Inconel Fasteners to be a great fit for applications within the power generation, aerospace and nuclear industry.
INCONEL 718 HEX NUTS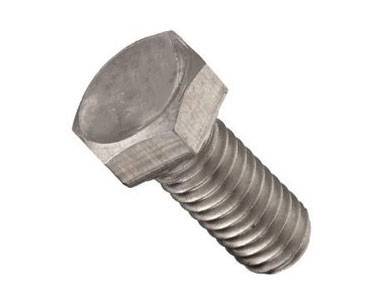 INCONEL 718 HEX BOLTS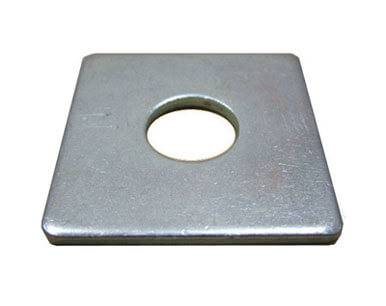 INCONEL 718 SQUARE WASHER
These Inconel Din 2.4668 Fasteners are also used in heat exchanger tubing, steam generators and core components in nuclear pressurized water reactors, natural gas processing with contaminants such as H2S and CO2, etc. Inconel 718 is a precipitation-hard enable nickel-chromium alloy containing also significant amounts of iron, niobium, and molybdenum along with lesser amounts of aluminum and titanium. Alloy 718 fasteners have been used in environments from -400 Degree F (-250 Degree C) to 1300 Degree F (700 Degree C). Typical applications include gas turbine parts and cryogenic storage tanks. Alloy 718 is used in these environments because of its high strength and ability to perform excellently at high temperatures. Buy Alloy 718 Fastenersat reasonable rates from us.
ASTM B637 Inconel Fasteners, Inconel 718 hex cap screw, Inconel Alloy UNS N07718 High Tensile Fasteners, Inconel 718 Nuts, Inconel Alloy 718 flat washer Supplier & Exporter
| | | | | |
| --- | --- | --- | --- | --- |
| Material | Specification | Standards | Size | Length |
| | | ASTM B637 | | |

Alloy

Common Name

Related Specification

British

European

ASTM

UNS

Alloy 718

Inconel 718 ®

2.4668

B637

N07718
Inconel 718 Fasteners Price
Inconel718 left hand thread bolts 718 Inconel allen head bolt Inconel 718 properties metric hex nut
US $0.1-5 / Piece
half thread and full threaded high-strength Inconel 718 hex bolt
US $0.001-0.3 / Piece
Inconel 718 belleville washers or disc spring in Stock
US $0.15-6.9 / Piece
Inconel 718 special screw thumb screw fastener manufacturer
US $0.01-0.1 / Piece
Inconel 718 stud bolt
US $0.008-0.05 / Piece
Other Types Of Inconel 718 Fasteners
| | |
| --- | --- |
| Inconel 718 Fasteners | Inconel Alloy Fasteners |
| Inconel 718 Nuts | Inconel Alloy 718 Bolts Supplier |
| Inconel 718 Washers Exporter | Inconel 718 Stud Bolt |
| Inconel 718 Fender Washer | Inconel Bolts Manufacturer |
| ASTM B637 Cap Screw | Inconel Alloy 718 Foundation Bolts |
| UNS N07718 Square Bolts Supplier | Inconel Punched Washer Distributor |
| Inconel Lock Nut Supplier | Inconel 718 Coupler Nuts |
| Inconel Flat Washer | Inconel Alloy 718 Locking Nuts Manufacturer |
| Inconel Studbolt | ISO Certified Inconel 718 Countersunk Slotted Screw |
| Inconel 718 Square Nut Exporter | Inconel Pan Head Screw Stockist |
| DIN 2.4668 Inconel Bolts Manufacturer | Inconel Alloy 718 Pan Head Screw |
| Inconel 718 Double Ended Stud | Inconel 718 Tie Bar Exporter |
We are Exporter of Inconel 718 Fasteners in Worldwide Such as India, Peru, Belgium, Portugal, Israel, Russia, Chile, United Kingdom, Australia, Puerto Rico, Thailand, Oman, Hong Kong, Yemen, Greece, Philippines, Nepal, Sri Lanka, Colombia, Switzerland, Croatia, Gabon, Serbia, Ukraine, Czech Republic, Afghanistan, South Korea, Macau, Mexico, Nigeria, Morocco, Kuwait, Bulgaria, Lithuania, Sweden, Poland, Pakistan, Tibet, Nigeria, Bhutan, Iraq, Gambia, Belarus, Ecuador, Italy, United Arab Emirates, Spain, Malaysia, Egypt, Brazil, Venezuela, Iran, Romania, Hungary, Indonesia, China, Norway, Lebanon, Jordan, Ireland, Turkey, Netherlands, Angola, Kazakhstan, Iran, Qatar, Kenya, Estonia, South Africa, Argentina, Bolivia, Chile, Saudi Arabia, Germany, Vietnam, Denmark, Austria, Zimbabwe, Namibia, Taiwan, Costa Rica, Singapore, New Zealand, Finland, Poland, Bangladesh, Libya, United States, Slovakia, India, France, Bahrain, Japan, Mexico, Azerbaijan, Mongolia, Canada, Algeria, Trinidad & Tobago,Tunisia, Ghana.
We are Suppliers of Inconel Alloy 718 Fasteners in India Such as Mumbai, Hanoi, Calgary, Nashik, Courbevoie, Al Jubail, Hyderabad, Indore, Ahmedabad, Brisbane, Algiers, Vadodara, La Victoria, Colombo, London, Santiago, Jakarta, Edmonton, Jaipur, Mumbai, Rajkot, Istanbul, Thiruvananthapuram, Busan, Muscat, Tehran, Faridabad, Lagos, Visakhapatnam, Bengaluru, Montreal, Ahvaz, Pimpri-Chinchwad, Pune, Karachi, Thane, Chiyoda, Granada, Perth, Al Khobar, Cairo, Hong Kong, Kuwait City, Houston, Bhopal, Nagpur, Ranchi, Milan, Secunderabad, Geoje-si, Bangkok, Madrid, Riyadh, Navi Mumbai, Surat, Kanpur, Jeddah, Coimbatore, Atyrau, Ludhiana, Noida, Ernakulam, Rio de Janeiro, Baroda, Howrah, Aberdeen, Doha, Dammam, Haryana, Seoul, Sharjah, Ulsan, Vung Tau, Dubai, Petaling Jaya, Kolkata, Sydney, Chennai, Singapore, Abu Dhabi, Los Angeles, Port-of-Spain, Bogota, Ho Chi Minh City, Jamshedpur, Mexico City, New Delhi, Gurgaon, Kuala Lumpur, Toronto, Manama, New York, Moscow, Gimhae-si, Caracas, Lahore, Ankara, Melbourne, Chandigarh, Dallas.