Inconel 601 Screws, Inconel Alloy 601 heavy hex nuts, Inconel 601 threaded rod, Inconel Alloy 601 round head bolts Manufacturer & Stockist
Asiad Steels is one of the renowned exporters and suppliers of Inconel 601 Fasteners. We also offer the same in different types such as Inconel 601 Nuts, Inconel 601 Bolts, Inconel 601 Washers, and Inconel 601 Stud Bolt. Also known as UNS N06601 Fasteners, it is highly resistant to oxidation through 2200 Degree F even under severe thermal cycling. Common applications of the properties of Inconel 601 can be found in such fields as thermal processing, chemical processing, pollution control, aerospace, and power generation. Nickel alloys are commonly used for high temperature applications and highly corrosive environments or a combination of the two. These Inconel Din 2.4851 Fasteners is a nickel-chromium alloy with an addition of aluminium for outstanding resistance to oxidation and other forms of high-temperature corrosion. The 601 Alloy Fasteners are used in Hardware, Petro-Chemical Industry, Oil and Gas Industry, Nuclear Industry, Pulp & Paper Industry, Research & Development, Mega Projects & Defence & Development Industries.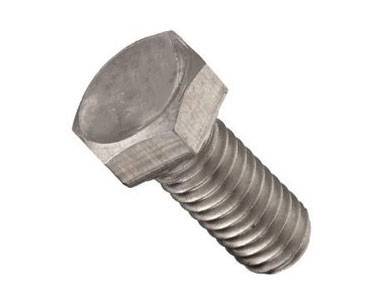 INCONEL 601 HEX BOLTS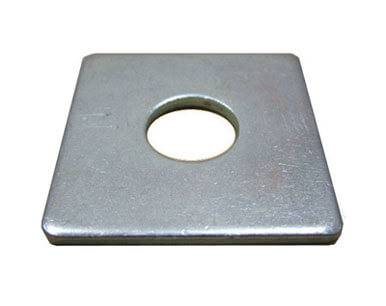 INCONEL 601 SQUARE WASHER
INCONEL 601 HEX NUTS
one of the most widely used thermowell sheathing material and oxygen injection tubes in the metal and glass making industries. Alloy 601 is a nickel-chromium alloy with an addition of aluminium for outstanding resistance to oxidation and other forms of high-temperature corrosion. These fasteners are used in many chemical industries and are available at reasonable prices. Inconel 601 is a nickel-chromium metal possessing great resistance to chloride ion and stress causing acids and chemicals. Alloy 601 also has high mechanical properties at elevated temperatures. It is not age-hardenable and is only strengthened by cold working. Buy Alloy 601 Fastenersat reasonable rates from us.
ASTM B166 Inconel Fasteners, Inconel 601 hex cap screw, Inconel Alloy High Tensile Fasteners, Inconel 601 Nuts, Inconel Alloy 601 flat washer Supplier & Exporter
| | | | | |
| --- | --- | --- | --- | --- |
| Material | Specification | Standards | Size | Length |
| | | ASTM B166 | | |

Alloy

Common Name

Related Specification

 
 

British

European

ASTM

UNS

Alloy 601

Inconel 601 ®

-

2.4851

B166

N06601
Inconel 601 Fasteners Price
Inconel 601 bolt UNS N06601 bolt EN 2.4851 bolt fastener
US $0.1-10 / Piece
Manufacture nickel base alloy inconel 601 bolts nuts
US $20-50 / Kilogram
Fastener Inconel 601 Hex Head Screws
US $700.0-900.0 / Metric Ton
Inconel Alloy 601 bolt and nut washer
US $20-30 / Kilogram
Inconel 601 anchor bolt stud bolt
US $0.5-1 / Piece
Other Types Of Inconel 601 Fasteners
| | |
| --- | --- |
| Inconel Fasteners | Inconel Alloy Fasteners |
| Inconel 601 Nuts | Inconel Alloy Bolts Supplier |
| Inconel 601 Washers Exporter | Inconel 601 Stud Bolt |
| Inconel 601 Fender Washer | Inconel Alloy Bolts Manufacturer |
| ASTM B166 Cap Screw | Inconel 601 Foundation Bolts |
| Inconel 601 Square Nut Exporter | Inconel Alloy Pan Head Screw Stockist |
| DIN 2.4851 Inconel Bolts Manufacturer | Inconel Pan Head Screw |
| Inconel 601 Double Ended Stud | Inconel 601 Tie Bar Exporter |
| UNS N06601 Square Bolts Supplier | Inconel Alloy Punched Washer Distributor |
| Inconel Alloy Lock Nut Supplier | Inconel 601 Coupler Nuts |
| Inconel Flat Washer | Inconel Locking Nuts Manufacturer |
| Inconel Alloy Studbolt | ISO Certified Inconel 601 Countersunk Slotted Screw |
We are Exporter of Inconel Alloy 601 Fasteners in Worldwide Such as India, Gabon, United States, Czech Republic, Croatia, Oman, Costa Rica, Finland, Algeria, Ecuador, Hungary, Nigeria, Kuwait, Malaysia, Puerto Rico, Slovakia, Mexico, Philippines, Greece, Belgium, Mongolia, Macau, Colombia, Indonesia, Venezuela, Qatar, Nepal, Gambia, Switzerland, Estonia, Kenya, China, Tibet, France, Bolivia, Sweden, Pakistan, Portugal, Angola, Argentina, Norway, Bulgaria, Saudi Arabia, Namibia, Iran, Australia, Chile, Bangladesh, Egypt, Germany, Denmark, Israel, Russia, Peru, Zimbabwe, Canada, Thailand, Jordan, New Zealand, Lithuania, Libya, Bhutan, Taiwan, Spain, Yemen, Iran, Japan, Brazil, Italy, Chile, South Africa, Trinidad & Tobago,Tunisia, Vietnam, Ghana, Poland, Afghanistan, Mexico, Nigeria, Azerbaijan, Lebanon, Sri Lanka, Kazakhstan, Hong Kong, United Kingdom, Romania, Netherlands, South Korea, India, Poland, Morocco, Austria, Belarus, United Arab Emirates, Iraq, Bahrain, Singapore, Ukraine, Ireland, Turkey, Serbia.
We are Suppliers of Inconel 601 Fasteners in India Such as Mumbai, Thane, Atyrau, Bengaluru, Gimhae-si, Abu Dhabi, La Victoria, Howrah, Jaipur, Pune, Edmonton, Cairo, Singapore, Moscow, Ahmedabad, Dallas, Ludhiana, Vadodara, Rio de Janeiro, Seoul, Jeddah, Karachi, Toronto, Al Khobar, Surat, Nagpur, Pimpri-Chinchwad, Al Jubail, Muscat, Haryana, Melbourne, Perth, Courbevoie, Algiers, Nashik, Bogota, Riyadh, Kuala Lumpur, Houston, Indore, Bangkok, Ernakulam, Ranchi, Busan, Jamshedpur, Lagos, Istanbul, Visakhapatnam, Brisbane, Lahore, Dubai, Faridabad, Ulsan, Hanoi, Bhopal, Ahvaz, Chiyoda, Baroda, Port-of-Spain, Gurgaon, Dammam, London, Petaling Jaya, Jakarta, Aberdeen, Rajkot, Geoje-si, New York, Granada, Santiago, Los Angeles, Thiruvananthapuram, Hong Kong, Navi Mumbai, Noida, Kolkata, Coimbatore, Montreal, Manama, Ho Chi Minh City, Kuwait City, Ankara, Madrid, Calgary, Chennai, Milan, Kanpur, Sharjah, Caracas, Vung Tau, Mexico City, Secunderabad, Colombo, New Delhi, Mumbai, Doha, Sydney, Hyderabad, Chandigarh, Tehran.