ASTM B425 Incoloy Fasteners, Incoloy Alloy 825 hex cap screw, Incoloy UNS N08825 High Tensile Fasteners, Incoloy 825 Nuts, Incoloy 825 flat washer Supplier & Exporter
Asiad Steels is a known manufacturer of Incoloy 825 Fasteners, which are manufactured from chromium iron nickel alloy with additions of copper and molybdenum. We also offer the same in different types such as Incoloy 825 Nuts, Inconel 825 Bolts, Inconel 825 Washers, and Inconel 825 Stud Bolt. These fasteners are a nickel-iron- chromium alloy with titanium, copper, and molybdenum. Incoloy UNS N08825 fasteners are high temperature resistant high nickel alloy fasteners that can be made into a wide variety of products. Inconel alloys or super alloys are nickel-based alloys that exhibit high resistance to corrosion, oxidation, carburization, pitting, crevice, corrosion cracking and high temperature strength. Inconel 825 fasteners are made of a nickel-iron-chromium alloy with additions of molybdenum and copper. Each piece of Inconel 825 Fasteners is developed using top grade rust resistant steel to provide the long life service.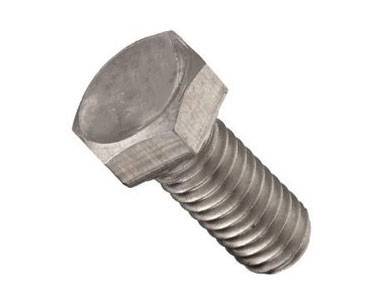 INCOLOY 825 HEX BOLTS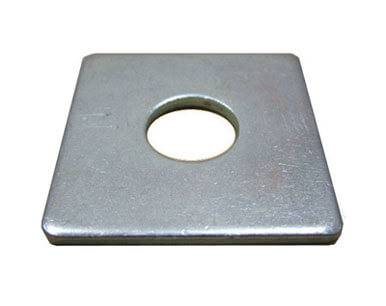 INCOLOY 825 SQUARE WASHER
INCOLOY 825 HEX NUTS
The hot - working range for Inconel 825 is 1600 to 2150° F. Inconel Din 2.4858 fasteners have extreme resistance to both reducing and oxidizing acids, stress-corrosion cracking and to localized attack such as pitting and crevice corrosion and also various weather conditions. The alloy has outstanding resistance to general corrosion, pitting, crevice corrosion, and stress-corrosion cracking in many aqueous environments including those containing sulphides and chlorides. Alloy 825 offers exceptional resistance to corrosion by sulphuric and phosphoric acids and is often the most cost effective alloy in sulphuric acid service. Incoloy 825 chemical composition provides great resistance to many corrosive environments, such as pitting, crevice corrosion, intergranular corrosion, and stress- corrosion cracking. Buy Alloy 825 Fasteners at reasonable rates from us.
Incoloy DIN 2.4858 Screws, Incoloy 825 heavy hex nuts, Incoloy 825 threaded rod, Incoloy 825 round head bolts Manufacturer & Stockist
| | | | | |
| --- | --- | --- | --- | --- |
| Material | Specification | Standards | Size | Length |
| | | ASTM B425 | | |

Alloy

Common Name

Related Specification

 
 

British

European

ASTM

UNS

Alloy 825

Incoloy 825 ® 


BS 3076 NA16

2.4858

B425

N08825
Incoloy 825 Fasteners Price
Incoloy Hexagon Nut
US $0.05-0.3 / Piece
Incoloy 825 u bolt
US $0.001-0.2 / Piece
Incoloy 825 standard spring washer lock washer
US $0.1-50 / Piece
Incoloy 825 hot dip galvanized self drilling screw
US $0.001-0.05 / Piece
Alloy 825 UNS N08825 EN 2.4858 stud bolt M12
US $1-2 / Piece
Other Types Of Incoloy 825 Fasteners
| | |
| --- | --- |
| Incoloy 825 Fasteners | Incoloy Alloy Fasteners |
| Incoloy 825 Nuts | Incoloy Alloy 825 Bolts Supplier |
| Incoloy Lock Nut Supplier | Incoloy 825 Coupler Nuts |
| Incoloy Flat Washer | Incoloy Alloy 825 Locking Nuts Manufacturer |
| Incoloy Studbolt | ISO Certified Incoloy 825 Countersunk Slotted Screw |
| Incoloy 825 Square Nut Exporter | Incoloy Pan Head Screw Stockist |
| DIN 2.4858 Incoloy Bolts Manufacturer | Incoloy Alloy 825 Pan Head Screw |
| Incoloy 825 Double Ended Stud | Incoloy 825 Tie Bar Exporter |
| Incoloy 825 Washers Exporter | Incoloy 825 Stud Bolt |
| Incoloy 825 Fender Washer | Incoloy Bolts Manufacturer |
| ASTM B425 Cap Screw | Incoloy Alloy 825 Foundation Bolts |
| UNS N08825 Square Bolts Supplier | Incoloy Punched Washer Distributor |
We are Exporter of Incoloy 825 Fasteners in Worldwide Such as India, Iraq, Angola, Israel, Nepal, Belarus, Namibia, Hungary, Afghanistan, Netherlands, Puerto Rico, Bangladesh, Australia, Slovakia, Chile, Italy, Greece, Estonia, Mexico, Czech Republic, Iran, France, New Zealand, South Korea, Indonesia, Colombia, Gambia, Brazil, Serbia, Tibet, Qatar, Spain, Kuwait, Ukraine, Singapore, Ecuador, Switzerland, Costa Rica, Argentina, Nigeria, Romania, Japan, Bhutan, Vietnam, Finland, Nigeria, Bolivia, Russia, Sri Lanka, India, Poland, Mongolia, Denmark, Macau, South Africa, Norway, Lithuania, Saudi Arabia, Pakistan, Ireland, China, Malaysia, Germany, Portugal, Chile, United States, Algeria, Bahrain, Belgium, Kazakhstan, Sweden, Lebanon, Peru, Oman, Poland, Bulgaria, Iran, Austria, Libya, Canada, Hong Kong, United Arab Emirates, Azerbaijan, Turkey, Ghana, Philippines, Kenya, Yemen, Venezuela, Zimbabwe, Egypt, Trinidad & Tobago,Tunisia, United Kingdom, Mexico, Croatia, Thailand, Morocco, Jordan, Gabon, Taiwan.
We are Suppliers of Incoloy Alloy 825 Fasteners in India Such as Mumbai, Hyderabad, Los Angeles, Surat, Vung Tau, Bengaluru, Seoul, Muscat, Cairo, Vadodara, Geoje-si, Toronto, Visakhapatnam, Kanpur, Busan, Calgary, Howrah, Kuwait City, Lahore, Courbevoie, New Delhi, Ernakulam, Madrid, Indore, Kolkata, Tehran, Ho Chi Minh City, Lagos, Karachi, Houston, Al Jubail, Coimbatore, Sharjah, Hanoi, Riyadh, Brisbane, Chiyoda, Pimpri-Chinchwad, Ludhiana, Doha, Bogota, Chandigarh, Melbourne, Manama, Perth, Jamshedpur, Colombo, Santiago, Port-of-Spain, Istanbul, Dammam, Jeddah, Edmonton, Pune, Caracas, Baroda, New York, Chennai, Jakarta, Al Khobar, Kuala Lumpur, Gimhae-si, Bangkok, Petaling Jaya, Navi Mumbai, Algiers, Noida, Hong Kong, Mexico City, Mumbai, Aberdeen, Thiruvananthapuram, Haryana, Sydney, Thane, Dallas, Ulsan, Ahvaz, Granada, Rio de Janeiro, Dubai, Nashik, London, Ankara, Jaipur, Singapore, Moscow, Nagpur, Rajkot, Montreal, Ranchi, Ahmedabad, Gurgaon, Secunderabad, Faridabad, Milan, Atyrau, Bhopal, La Victoria, Abu Dhabi.