SS UNS S40900 Washer, Stainless Steel 409 Nylon Insert Nut, 409 SS Double Ended Stud, DIN 1.4512 Fasteners, Stainless Steel 409 Threaded Rod Manufacturer & Stockist
Asiad Steels is one of the recognized stockist and suppliers of SS 409 Fasteners, which is being mass-produced in sync by means of industrial standards by using quality-approved material and most-recent technology. Our products are precise along with detailed to samples or drawings and we provide these products in dense designs along with in made-to-order sizes. Alloy UNS S40900 Fasteners is as well being used in the most significant engineering functions and as well in certain functions in the automotive segment. These SS UNS S40900 Fasteners are being made according to the industry fundamentals and can be utilized for backing axial and radial loads. These Alloy WNR 1.41512 Fasteners are being made of superior grade of steel that has great toughness, robust and strong quality by means of smooth surface. Our extremely accomplished specialists make this of SS Din 1.41512 Fasteners from the premium grade of raw material along with refined technology at our soaring performance industrialized unit.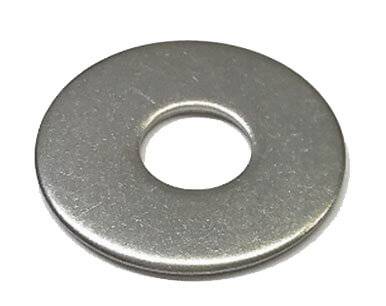 SS 409 WASHER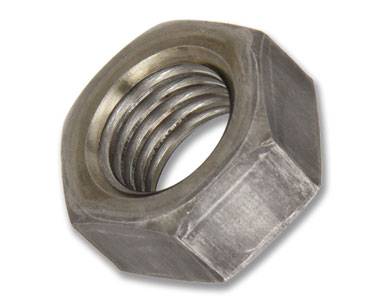 STAINLESS STEEL 409 NUTS
STAINLESS STEEL 409 BOLTS
These Alloy 409 Fasteners are factory-made by using graded alloy to serve the different requirements of our customers. We also offer the same in different types such as Stainless Steel 409 Nuts, Stainless Steel 409 Bolts, Stainless Steel 409 Washers, and Stainless Steel 409 Stud Bolts. Supported by a panel of experienced and well qualified experts, we are involved in providing a widespread collection of Stainless Steel UNS S40900 Fasteners to our esteemed clients. Being a quality-focused firm, we are quite involved in presenting best quality collection of Stainless Steel Din 1.41512 Fasteners. Meanwhile, buy 409 Stainless Steel Fasteners at reasonable rates from us.
ASTM A 193 / ASME SA 193 Stainless Steel Fasteners, Stainless Steel 409 Nuts, SS 409 - Stud Bolt High Tensile Fasteners, Stainless Steel 409 heavy hex nuts, SS 409 Bolts Supplier & Exporter
Material

Specification

Standards

Size


Length

Stainless Steel 409 Fasteners

 

ASTM B 193 / ASME SB 193

| Element | Content |
| --- | --- |
| Carbon | 0.08 max |
| Manganese | 1.00 max |
| Phosphorus, max | 0.045 max |
| Sulfur, max | 0.045 max |
| Silicon | 1.00 max |
| Nickel | 0.5 |
| Chromium | 11.75 |
| Molybdenum | - |

| | |
| --- | --- |
| Tensile Strength/Ultimate Tensile Stress (UTS) – (Mpa) | 450 |
| Yield Strength/Proof Stress(0.2% Offset) (YS) – (Mpa) | 240 |
| Elongation in 4D (El) | 25% min |
| Reduction | - |
Stainless Steel 409 Fasteners Price
 409 stainless steel fastener bolts and nuts m8
US $0.01-0.5 / Piece
Stainless Steel Solid 409 Flat Head Rivets Fasteners
US $0.15-0.35 / Piece
409 fasteners stainless steel bolts 410 m12
500 Pieces (Min. Order)
409 Stainless steel fastener eye bolt
US $0.01-1 / Piece
high quality 409 stainless steel wing nuts fastener screw and nuts
US $0.01-0.03 / Piece
Other Types Of Stainless Steel 409 Fasteners
| | |
| --- | --- |
| Stainless Steel 409 Fasteners | SS 409 Fasteners |
| Stainless Steel 409 Nuts | SS 409 Bolts Supplier |
| ASTM / ASME - A/ SA 193 Socket Cap Screw | SS 409 Bolts Manufacturer |
| Stainless Steel DIN 1.4512 Bolts | SS UNS S40900 Stud Bolt |
| 409 Stainless Steel Coupler Nuts Exporter | 409 SS spring washer Stockist |
| Stainless Steel 409 Flat Washer | SS 409 Countersunk Slotted Screw |
| Stainless Steel 409 Double Ended Stud | SS 409 Tie Bar Exporter |
| Stainless Steel 409 Washers Exporter | 409 SS Stud Bolt |
| Stainless Steel 409 Square Bolts Supplier | SS 409 Punched Washer Distributor |
| Stainless Steel 409 Lock Nut Supplier | ISO Certified SS 409 Coupler Nuts |
| Stainless Steel 409 Double Ended Stud | SS 409 Self Locking Nuts Manufacturer |
| Stainless Steel 409 Studbolt | SS 409 Round Head Bolts |
We are Exporter of Stainless Steel 409 Fasteners in Worldwide Such as India, Tibet, Romania, Afghanistan, Venezuela, Jordan, Vietnam, Croatia, Greece, Slovakia, Portugal, Mexico, Saudi Arabia, Pakistan, Sri Lanka, Germany, Namibia, Egypt, Japan, Bangladesh, Israel, Chile, United Kingdom, United Arab Emirates, Nigeria, South Korea, Chile, Belgium, Indonesia, Algeria, Netherlands, Australia, Kazakhstan, Iran, Iran, Zimbabwe, Ukraine, Turkey, Bahrain, New Zealand, Norway, South Africa, Taiwan, France, Libya, Mexico, Finland, Trinidad & Tobago,Tunisia, Singapore, Bulgaria, Austria, Canada, Poland, Thailand, Italy, Gambia, Macau, Yemen, Philippines, Iraq, Brazil, Argentina, Malaysia, China, India, Poland, Gabon, Ghana, Kuwait, Kenya, United States, Azerbaijan, Qatar, Peru, Costa Rica, Switzerland, Lithuania, Angola, Puerto Rico, Ireland, Belarus, Morocco, Bhutan, Hungary, Lebanon, Russia, Czech Republic, Sweden, Mongolia, Estonia, Denmark, Hong Kong, Nepal, Serbia, Ecuador, Nigeria, Bolivia, Oman, Spain, Colombia.
We are Suppliers of SS 409 Fasteners in India Such as Mumbai, Mumbai, Jamshedpur, Kanpur, Bangkok, Busan, Secunderabad, Ankara, Kuala Lumpur, Santiago, Jeddah, Vung Tau, Gimhae-si, Singapore, Seoul, Ahmedabad, Sharjah, Thane, New Delhi, Abu Dhabi, Al Jubail, Gurgaon, Ranchi, Karachi, Baroda, Chiyoda, Ludhiana, Riyadh, Atyrau, Bogota, Manama, Ahvaz, Hanoi, Nashik, Sydney, Dammam, Petaling Jaya, Hyderabad, Al Khobar, Dubai, Chandigarh, Cairo, Moscow, Pune, Rio de Janeiro, Caracas, London, Brisbane, Milan, Courbevoie, Istanbul, Los Angeles, Vadodara, Ho Chi Minh City, Ernakulam, Granada, Howrah, Bhopal, Perth, Montreal, Ulsan, Madrid, Algiers, Muscat, Lagos, Thiruvananthapuram, Rajkot, Chennai, Navi Mumbai, Mexico City, Port-of-Spain, Edmonton, Tehran, Dallas, Toronto, Indore, Noida, Pimpri-Chinchwad, Faridabad, Coimbatore, Haryana, Hong Kong, Jakarta, Jaipur, New York, Bengaluru, Lahore, Aberdeen, Nagpur, Colombo, La Victoria, Kuwait City, Calgary, Visakhapatnam, Houston, Melbourne, Surat, Geoje-si, Kolkata, Doha.