ASTM A 193 / ASME SA 193 Stainless Steel Fasteners, Stainless Steel 410S Nuts, SS 410S - Stud Bolt High Tensile Fasteners, Stainless Steel 410S heavy hex nuts, SS 410S Bolts Supplier & Exporter
Asiad Steels is one of the leading suppliers and manufacturers of SS 410S Fasteners, which has a number of excellent attributes to provide like Abrasion resistance, Quality tested, Fine finish and more. It can be delivered in cut fixed lengths or random lengths. It is offered with peel burnished, rough machined or turned surface, depending on its sizes. These are being used in the numerous electric gadgets in addition to home usages and we offer the same at made-to-order shapes and sizes also. Sturdily and precisely designed, these are perfectly find widespread use in making machineries, tools and components connected to dissimilar industries. We also offer the same in different types such as Stainless Steel 410S Nuts, Stainless Steel 410S Bolts, Stainless Steel 410S Washers, and Stainless Steel 410S Stud Bolts. To hold our generosity in customers' respect, we are offering a qualitative range of these fasteners.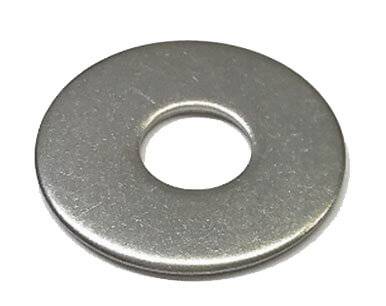 SS 410S WASHER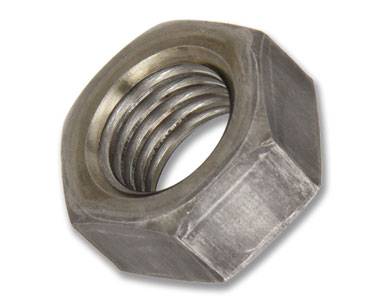 STAINLESS STEEL 410S NUTS
STAINLESS STEEL 410S BOLTS
The presented products are quite known as a heat removal method that is being used as a transmission procedure waste heat to the environment. To meet the differentiated needs of our admired customers, we are providing a classified collection of Alloy UNS S41008 Fasteners. By means of the assistance of our massive industry knowledge, we have mass-produced Alloy 410s Fasteners, for our esteemed clienteles. Stainless Steel UNS S41008 Fastenersas well provide a number of other excellent attributes like Sturdiness, Heat resistance, Best finish standard, Easy to install, Consistent in usage, Durability, High robustness, Dimensional accuracy, Longevity and more. Buy 410S Stainless Steel Fasteners at reasonable rates from us.
SS UNS S41000 Washer, Stainless Steel 410S Nylon Insert Nut, 410S SS Double Ended Stud, DIN 1.4006 Fasteners, Stainless Steel 410S Threaded Rod Manufacturer & Stockist
Material

Specification

Standards

Size


Length

Stainless Steel 410S Fasteners

 

ASTM B 193 / ASME SB 193

| Element | Content |
| --- | --- |
| Carbon | 0.08 max |
| Manganese | 1.00 max |
| Phosphorus, max | 0.04 max |
| Sulfur, max | 0.03 max |
| Silicon | 1.00 max |
| Nickel | 0.60 max |
| Chromium | 14.5 |
| Molybdenum | - |

| | |
| --- | --- |
| Tensile Strength/Ultimate Tensile Stress (UTS) – (Mpa) | 444 |
| Yield Strength/Proof Stress(0.2% Offset) (YS) – (Mpa) | 290 |
| Elongation in 4D (El) | 33% min |
| Reduction | 75 |
Stainless Steel 410S Fasteners Price
 410S stainless steel fastener bolts and nuts m8
US $0.01-0.5 / Piece
Stainless Steel Solid 410S Flat Head Rivets Fasteners
US $0.15-0.35 / Piece
410S fasteners stainless steel bolts 410 m12
500 Pieces (Min. Order)
410S Stainless steel fastener eye bolt
US $0.01-1 / Piece
high quality 410S stainless steel wing nuts fastener screw and nuts
US $0.01-0.03 / Piece
Other Types Of Stainless Steel 410S Fasteners
| | |
| --- | --- |
| Stainless Steel 410S Fasteners | SS 410S Fasteners |
| Stainless Steel 410S Nuts | SS 410S Bolts Supplier |
| ASTM / ASME - A/ SA 193 Socket Cap Screw | SS 410S Bolts Manufacturer |
| Stainless Steel 410S Lock Nut Supplier | ISO Certified SS 410S Coupler Nuts |
| Stainless Steel 410S Double Ended Stud | SS 410S Self Locking Nuts Manufacturer |
| Stainless Steel 410S Studbolt | SS 410S Round Head Bolts |
| Stainless Steel DIN 1.4006 Bolts | SS UNS S41000 Stud Bolt |
| 410S Stainless Steel Coupler Nuts Exporter | 410S SS spring washer Stockist |
| Stainless Steel 410S Flat Washer | SS 410S Countersunk Slotted Screw |
| Stainless Steel 410S Double Ended Stud | SS 410S Tie Bar Exporter |
| Stainless Steel 410S Washers Exporter | 410S SS Stud Bolt |
| Stainless Steel 410S Square Bolts Supplier | SS 410S Punched Washer Distributor |
We are Exporter of Stainless Steel 410S Fasteners in Worldwide Such as India, Tibet, Romania, Afghanistan, Venezuela, Jordan, Vietnam, Croatia, Greece, Slovakia, Portugal, Mexico, Saudi Arabia, Pakistan, Sri Lanka, Germany, Namibia, Egypt, Japan, Bangladesh, Israel, Chile, United Kingdom, United Arab Emirates, Nigeria, South Korea, Chile, Belgium, Indonesia, Algeria, Netherlands, Australia, Kazakhstan, Iran, Iran, Zimbabwe, Ukraine, Turkey, Bahrain, New Zealand, Norway, South Africa, Taiwan, France, Libya, Mexico, Finland, Trinidad & Tobago,Tunisia, Singapore, Bulgaria, Austria, Canada, Poland, Thailand, Italy, Gambia, Macau, Yemen, Philippines, Iraq, Brazil, Argentina, Malaysia, China, India, Poland, Gabon, Ghana, Kuwait, Kenya, United States, Azerbaijan, Qatar, Peru, Costa Rica, Switzerland, Lithuania, Angola, Puerto Rico, Ireland, Belarus, Morocco, Bhutan, Hungary, Lebanon, Russia, Czech Republic, Sweden, Mongolia, Estonia, Denmark, Hong Kong, Nepal, Serbia, Ecuador, Nigeria, Bolivia, Oman, Spain, Colombia.
We are Suppliers of SS 410S Fasteners in India Such as Mumbai, Mumbai, Jamshedpur, Kanpur, Bangkok, Busan, Secunderabad, Ankara, Kuala Lumpur, Santiago, Jeddah, Vung Tau, Gimhae-si, Singapore, Seoul, Ahmedabad, Sharjah, Thane, New Delhi, Abu Dhabi, Al Jubail, Gurgaon, Ranchi, Karachi, Baroda, Chiyoda, Ludhiana, Riyadh, Atyrau, Bogota, Manama, Ahvaz, Hanoi, Nashik, Sydney, Dammam, Petaling Jaya, Hyderabad, Al Khobar, Dubai, Chandigarh, Cairo, Moscow, Pune, Rio de Janeiro, Caracas, London, Brisbane, Milan, Courbevoie, Istanbul, Los Angeles, Vadodara, Ho Chi Minh City, Ernakulam, Granada, Howrah, Bhopal, Perth, Montreal, Ulsan, Madrid, Algiers, Muscat, Lagos, Thiruvananthapuram, Rajkot, Chennai, Navi Mumbai, Mexico City, Port-of-Spain, Edmonton, Tehran, Dallas, Toronto, Indore, Noida, Pimpri-Chinchwad, Faridabad, Coimbatore, Haryana, Hong Kong, Jakarta, Jaipur, New York, Bengaluru, Lahore, Aberdeen, Nagpur, Colombo, La Victoria, Kuwait City, Calgary, Visakhapatnam, Houston, Melbourne, Surat, Geoje-si, Kolkata, Doha.